How did you come to the Netherlands?
My intention was not necessarily to end up living in the Netherlands, but somewhere where I could get more attention as a music teacher, where I could teach in a school where students would actually be interested in learning, and where I could continue my work as a contrabass player. In Romania, just before 1989, there was no more real interest in talented instrument players. Instead, it was more important that you were a Party member, a mole for the Securitate (n.r., the Internal Police of the Communist Romanian State). You were continuously under control and monitored. I could no longer function in that system, that's why I left Romania, not necessarily thinking I wanted to go to the Netherlands. I wanted to go anywhere in Western Europe. It happened that I ended up in the Netherlands, because of a folklore festival organized by a famous singer of those times, Thérèse Steinmetz. She had won Globul de Aur (n.r., the Golden Stag, the most prestigious music festival in Romania) in 1970. I saw her then on TV back then (I was 13-years-old) and I liked her singing very much. She was accompanied by the Radio Orchestra, led by maestro Sile Dinicu. I remember that, during the interview after winning the grand prize, she had to answer the question of what she liked the most about Romania. And her answer was: "First of all, I like the Romanian food very much, then, the Romanian hospitality, then, third and most importantly, the Romanian folk music. I sing all music genres, but the Romanian music put a spell on me." And she added that she wanted to organize a folk festival in the Netherlands. Watching that interview, I told to myself: "How lovely it would be for me to join such a festival!"
Years went by, I studied music in Bucharest, got hired by the Ciocârlia Ensemble, had collaborations with the radio, and the opera. In 1979, I was playing in the orchestra of Benone Damian, a famous violin player and orchestra conductor, and a very good pedagogue. When Benone took me in his orchestra and told me that we would go to a festival organised by Thérèse in the Netherlands, I said a prayer. Miracles do happen, don't they? I arrived in the Netherlands and met this lady. I could not speak Dutch at that time so, with some difficulty, I congratulated her in French for the award she got in Brasov, and told her my story. She enjoyed it very much and we've been friends ever since. Thérèse is now 80 and she still sings with us, with the Mihai Scarlat Ensemble.
I played then (1979-1980) in Scheveningen during the "Night of the Balkans" Festival, one of the 20 invited orchestras. We got much appreciation and received the first prize. Afterward, we were offered so many opportunities in the Netherlands that we continued to come over with contracts every year until 1989. There were five of us who for a decade had a very intense musical activity throughout the Netherlands: Nicolae Pârvu, Vasile Luca, Nelu Fieraru, Nicolae Turcitu, and myself.
A few months before the Romanian revolution, in 1989, we decided we would stay permanently in the Netherlands.
How was the beginning?
It was very difficult. I was confused. During those ten years I was very welcome here, but people knew every time that we would get back to Romania. When we decided to stay here, the situation changed a little, but we were also lucky. At the music school where I still teach, I had a very good director. Although I hadn't graduated yet, he offered me a job as a teacher, on condition that I would finish my studies here, in the Netherlands. This way, I could stay and develop myself and got to teach many students throughout the years. I still have very good relationships with many of my former students.
Of course, language played a part in this. Dutch is a very difficult language, but I managed to learn it. Of great help in achieving this was my wife. Romanian I didn't get to speak much anymore, only with my colleagues who also decided to remain in the Netherlands. It was a time when we continued to work together but, at some point, interest for Romanian music started to vanish. It's like the fashion, new trends surface. Then, I had to refocus on classical music.
Did you have a cultural shock?
The Dutch mentality is very different from ours. For Romanians, music and dance are part of the daily life, of education, of tradition. I was enormously shocked when I was invited by very good friends, for a birthday party. Of course, I prepared, especially because the birthday-man was a musician. I took my instrument along, even though you don't just carry your contrabass around. I was much used to Romanian parties, so when I got there, and I was served a piece of cake with tea or coffee, and I started noticing that people were talking two by two about politics, religion, the weather… and then they said goodbye and left… and newcomers showed up and did the same… all this lasting for merely one, two hours… and the birthday man just thanked everybody and we all went home! It felt to me like the reunion of followers of some Adventist Church. So I asked where is the music? where is the dance? where are the sarmale? where's the wine?… Perhaps shock is too big a word, but this was a rather unpleasant surprise.
How do you look back on all these years that have gone by?
I am somewhat nostalgic, with a certain regret that I haven't done more or had more of an entrepreneurial drive. I wish I had done more to alter the cultural level of this people, and by this, I mean to educate more the Dutch public to listen to our Eastern European music. Many think instantly when hearing the word "folklore", or something resembling village dances specific to the Netherlands, which seem more like games made for children. If I persuade them (and it is difficult to do so) to come to one of our shows, then they realize that folklore is immensely rich, a universe in itself. I feel sorry that I didn't know how to promote our music better.
And yet, you have managed to set up an orchestra with only Dutch artists that interpret Romanian music. When was your ensemble formed?
Our orchestra was set up in 2005 when I felt that the other Romanian orchestras have started to fade out. There was a time when Andrei and Gregor Șerban were very famous, very appreciated, and that's how I found them here when I arrived. Then it was the orchestra of maestro Nicolae Pârvu, with which I have also collaborated. After the maestro retired, I thought that someone should keep this legacy alive. Slowly but steadily, I managed to spurn the interest of colleagues from the orchestra where I was working at the time, and so I ended up forming a new orchestra that now has thirty-five instrument players. My goal is to reach fifty. We have only three Romanians in it (myself, Ion Micu, and Vasile Luca), and the rest are all Dutch.
How did you get them to love Romanian music?
I put so much passion in telling them about the Romanian music, folklore, dance, traditional costumes, religion, religious painting, traditional inked eggs, and everything else we have, that I convinced them to join me for a visit of Romania. It was important for them to see that what I told them was true. I took them to see first Mănăstirile din Moldova (n.b., the Churches of Moldavia are a UNESCO World Heritage Site in North-Western Romania). I invited the brass orchestras from around Iași (Zece Prăjini, Ciocârlia, and others) for them to listen to. Then we went to the South of the country, where we organized concerts and festivities with traditional music and dance, with both amateur and professional groups. We organized meetings with the mayors of various villages, I wanted to share the experience of eating a Romanian meal, to have our people cook for them our traditional and homemade dishes, polenta, sarmale… and this is how I put a spell on them! When they saw so much richness, how Romanians open not only their homes but also their hearts, they became friends for life and, I believe, they will remain so also in the afterlife.
We now all have Romanian traditional costumes. Some bought them on their own, for some I covered the costs myself. Some of them have now a full collection of Romanian traditional costumes, like Astrid and Marlies. Every time we go to Romania, they buy costumes from Moldova, Maramureș, Muntenia… they have covered every region!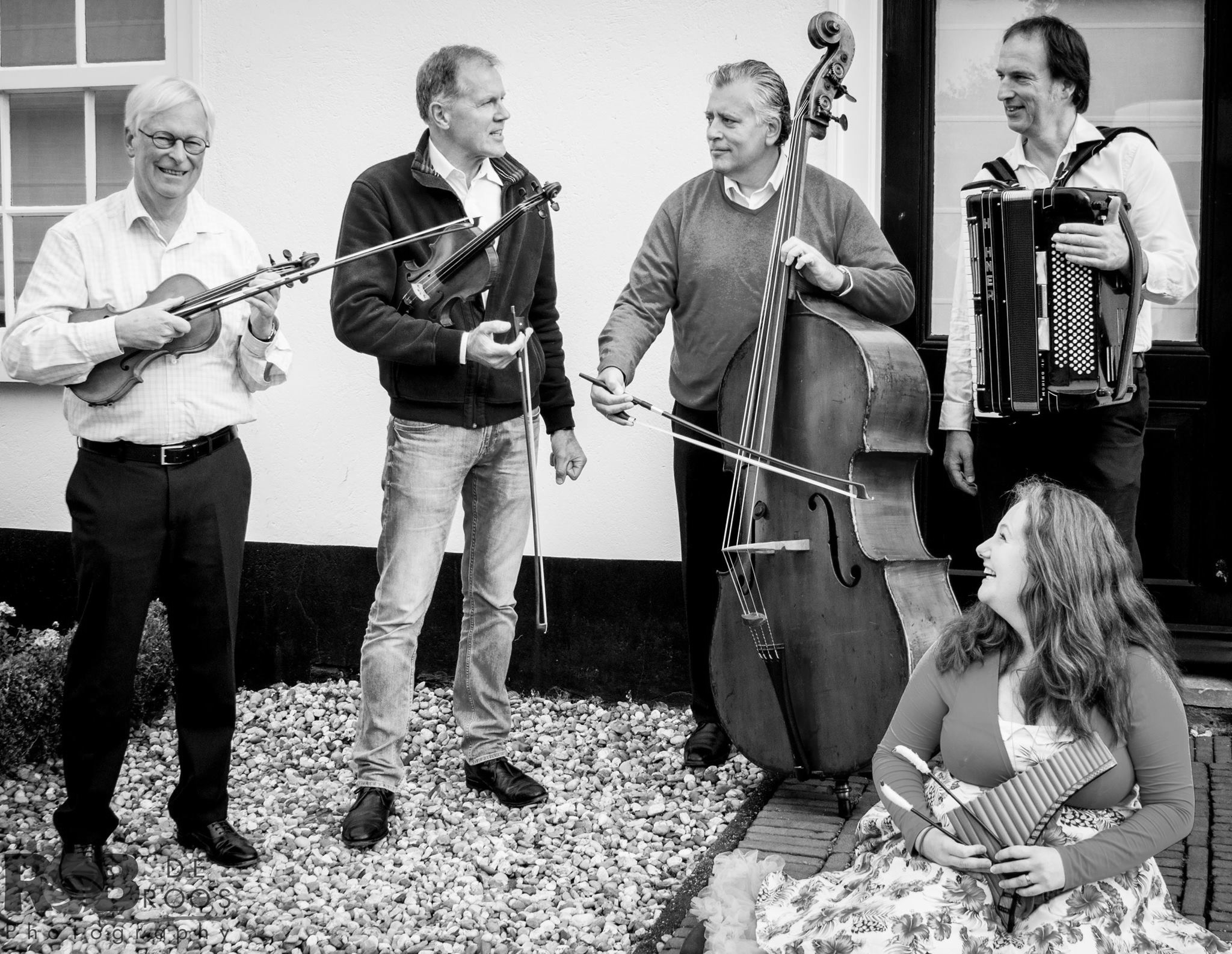 How do you feel now in the Netherlands?
The Netherlands is my second home, but I can't say that I feel better than at home. In my heart, the Netherlands will never replace Romania. There, I have a small house, in a village, where I go on and off to recharge emotionally.
When there's a football game where Romania plays against the Netherlands, and I get asked about whom I root for, I don't know what to answer, but I know I feel great in Romania. I feel good when I am there, when the peasants come to me to share their problems, in the evening, near the grill, or when I chat with the older people… I miss all of this very much here, in the Netherlands.
After I recharge, I return to the Netherlands, back to my work here.
In the Netherlands, I like very much that people are on time, which is something we Romanians lack. Recently, my daughter has gotten married. Her wedding took place at Curtea de Argeș. The invite for was for 19 hours, at the restaurant. At 19 hours, the only people there were the newlyweds, the parents in law, and myself. The guests started to show up after two hours. And I was told this is normal… but I cannot make any sense of this anymore.
I also appreciate that the Dutch are honest.
What was the success to you before you left Romania and what does it mean now?
Success is something that every artist needs. Actually, we all want to achieve some form of success. But success depends very much on circumstances. To be successful, you need some additional elements, besides talent: first, to be surrounded by people you can easily engage with at your level and value, then, to enjoy an environment where you can do your work, and, last, to send your message to an audience that is willing to understand it. If you manage to coordinate all these elements, then you can achieve your idea of success. I came across it several times when I played with my orchestra or had a recital together with my wife. I felt goosebumps, some sort of an inner electricity, which I managed to share with the audience. I managed to make my audience happy, in other words, my message had an impact.
Is your orchestra your highest achievement so far since you've moved here?
Being able to become part an orchestra here, to teach music but also made friends, that I have earned my place in this strict society, all of these are achievements. But my soul-project is my orchestra, indeed!
What is your relationship with the Romanian community in the Netherlands?
I don't know what to say because I do not know if such a community exists. If it did, I'd be more than glad to join in. But I don't think there is such a thing yet. My contact with the Embassy (n.b., until 2017, when the Ambassador was replaced) is rare, and when it happens I feel I am treated rudely. At the church in Schiedam, where Romanians meet very frequently, you do not feel welcome from the beginning. Romanians still carry the communist-era mentality of mistrust in one another, there are always these suspicions. The Romanian community? Where? There may be a handful of people meeting occasionally for a chat, but I don't feel there is a united community. I don't have that feeling yet.
What's your advice to someone who would like to move to the Netherlands?
I think that, currently, we are going through a more difficult period then when I arrived here. We came here as political refugees and received a lot of care. We were also accepted almost instantly because we were musicians and the public saw us so often. Now, it is more challenging: the borders are open, there are many people from all over the world who come here, not only from the East, so competition is now tough in every field. If Romanians still want to come here, they should not fool themselves, believe, like some Romanians still do, they are entitled to everything. This would be naive. The only difference is that, here in the Netherlands, there is more freedom in thinking, in expressing yourself, in being entrepreneurial. So, if you are self-confident and know your level, then you will make it, although with effort. It is much harder than used to be 30 years ago.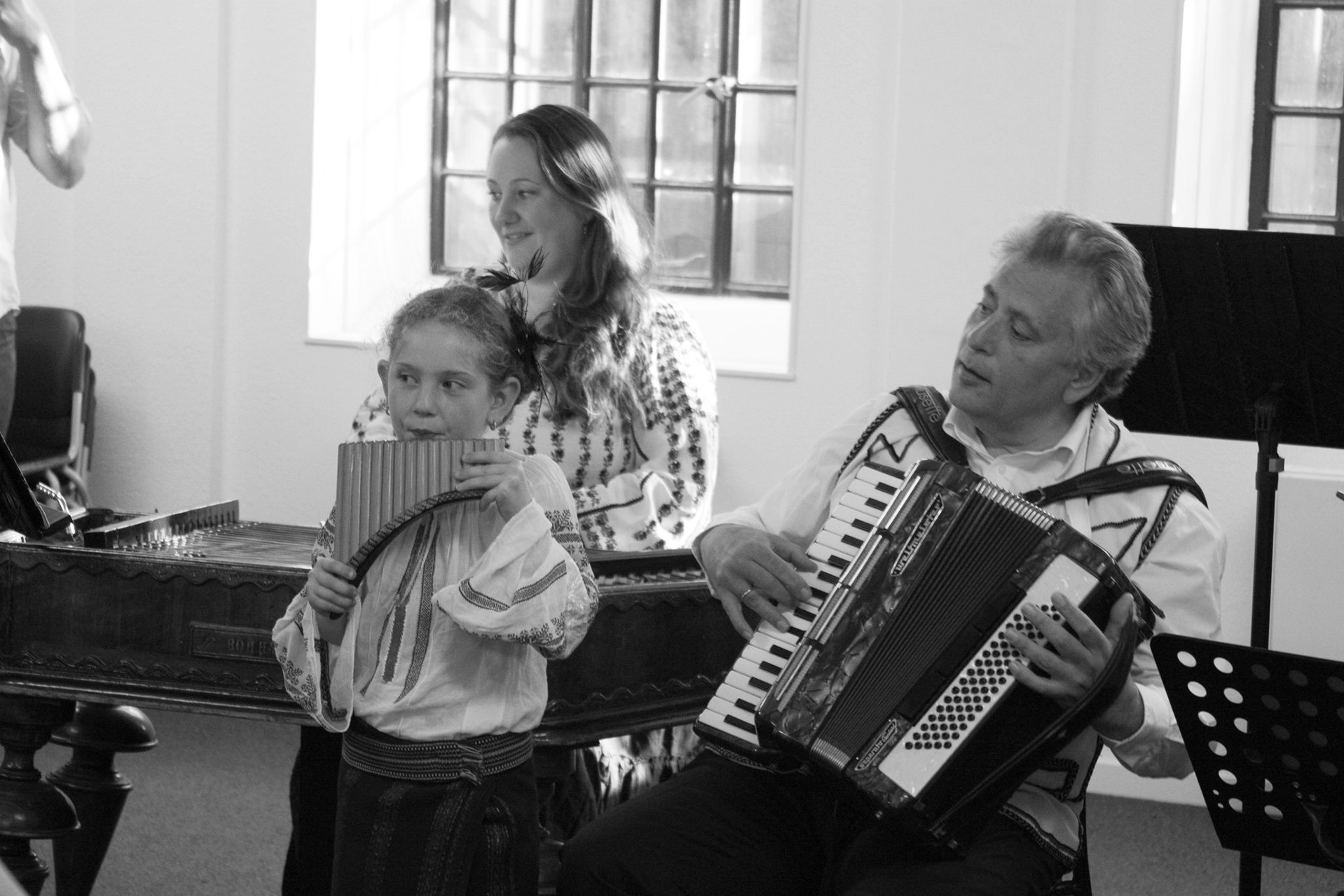 An interview by Claudia Marcu
Translation by Alina Marginean
Photo-portrait by Cristian Călin –  www.cristiancalin.video
photos from the personal archive: credit Rob de Roos, edited by Alexandru Matei