What brought you to the Netherlands?
Loredana: Initially, we did not leave thinking about coming to the Netherlands. We wanted to go somewhere where we could build a future. I remember that we were at the Eurolines agency and we couldn't decide where to go, to buy tickets for the Netherlands or for Switzerland. This happened in the autumn of 2004. Why these two countries? Because there were not as many Romanians as in Spain or Italy. We wanted something different.
Marius: We had a pretty satisfying job in Romania, but we told each other we wanted to do something different, we were still young, we saw this as an adventure: if we make it, fine; if not, we return to our mom and dad, where it's warm and cozy. The Eurolines lady asked us: "Have you decided where you want to go?" Eventually, we chose Amsterdam, probably also because we knew that everybody spoke English and I was pretty good at English.
How was the beginning?
Loredana: When we arrived in Amsterdam, we were a little shocked because only when we got off the bus we realized that we knew nothing about the city, we didn't know where to go, we had no hotel in mind, we knew absolutely nothing. After a one-night adventure, we found a hostel where to sleep. The second day we woke up and had no clue where to go.
Marius: It was Sunday morning, all the shops were closed. We took the first tram that came our way and we went to the end of the line. It must have been tram 5, to Amstelveen. We reached the end of the line, the tram driver asked us what we wanted to do if we wanted to go back… We said "no", but when we saw everything was closed, we decided to take the tram back to Amsterdam. I remember I told Loredana: "I wonder what the English word for village is? If I remembered, I would buy a map of all the villages around Amsterdam and we could go there to search for work." Loredana remembered the French word for village, and then the English word immediately came to mind. We bought a map, went to the info desk at the Central Station and said we wanted to go to Volendam. The person at the information desk told us that it being a Sunday, everything was closed and it would be better to go somewhere else. We insisted that that's where we wanted to go. And that's how we ended up in Volendam. Of course, everything was closed. We saw an old man in a garden, we started chatting with him and told him we were looking for work. The old man didn't discourage us, but told us to wait while he went to ask his wife. The lady came, they were both over 70. "Oh," said the lady, "you won't find work here." We told them that we were looking for work on a farm (we had done some research on the internet). The woman pointed us to another village, Broek in Waterland, because there are a couple of farms there and maybe we'd find something there. We got on the bus and went to Broek in Waterland. We got off at the first bus stop and headed to the farms. Seemingly out of nowhere, a woman with a child on a bike popped up in front of us. We started chatting with her, told her as well what we were looking for and she warned us that those who arrive illegally from other countries can end up very badly, they can get killed, they disappear, etc. But the question she asked, which shocked us, was: "Do you believe in God?"
Loredana: It's funny that during those three days since our arrival in the Netherlands, we went daily to a Catholic church on Kalverstraat to pray to Saint Anthony to help us find work, to earn enough so we could pay our rent, have food on the table, and be happy here.
Marius: So, of course, we immediately told the lady that "yes, we believe in God." Then, she told us that we wouldn't find work in that village, but she knew someone in Monnickendam, someone who runs a hotel and does legal hires. And she sent us to that man.
We reached the hotel in Monnickendam, went in and inquired about Mr. Maart, who wasn't there. The lady at the reception advised us to leave a phone number, with the promise that Mr. Maart would call us back. We returned to Amsterdam and waited for about two days. Nobody called. Then Loredana said: "Let's go back there, because nobody will ever call us!" So, back on the bus, this time straight to Monnickendam. The same lady at the reception told us that Maart had just gone to the farm where they made all kinds of souvenirs.
We went to the farm. We had no idea what Maart looked like, but, coming from Romania, we had the impression that a hotel owner should be dressed up to the nines in a suit and tie. And we saw a man who was making wooden shoes to sell them. We told him we were looking for Maart. His answer was short: "I'm Maart." We told him our whole story, where we came from, what we were looking for, who had sent us there. His next question was: "Are you on holiday or do you want to work?" "We want to work," we replied. He called his partner – they have another hotel circa 20 km away from Monnickendam – and that was it. He even helped us move our stuff from the Amsterdam hostel so we could be closer to work. We didn't ask him how much he would pay us, nor where we would stay, somehow, we had complete faith in him.
Loredana: When we reached the Monnickendam hotel with all our luggage, we started to cry with joy because we had been offered a room and work. And we have been working for them ever since, we are very appreciated, we are happy and satisfied with what we were being offered and since then we've improved constantly. We had a two-year break. In 2008, after our wedding, we stayed home [in Romania, ed], we had saved some money and thought that maybe it was better to stay home, we tried to start a business, a fast-food. Our managers, who were witnesses at our wedding, had told us that we could return whenever we wanted, we would always be welcome. Meanwhile, they have fallen in love with Romania, where they often spend their holidays. But to go back to our story, we started a fast-food in Timișoara, but after two years we lost everything we had gained in the Netherlands in three years, including other credits we had made so that we could start that business. We ended up very quickly in a hole from which we felt there was no way out. So we returned to the Netherlands.
How do you look back on all these years?
Loredana: During our first years in the Netherlands, up until 2008, when we had our wedding, like any other Romanian abroad, we wanted to cash some money and return home, to build a house, to start a family. After our failure in 2008-2010, everything has turned out exactly the way we wanted. We have started to feel that this is our home now, that here we are more peaceful.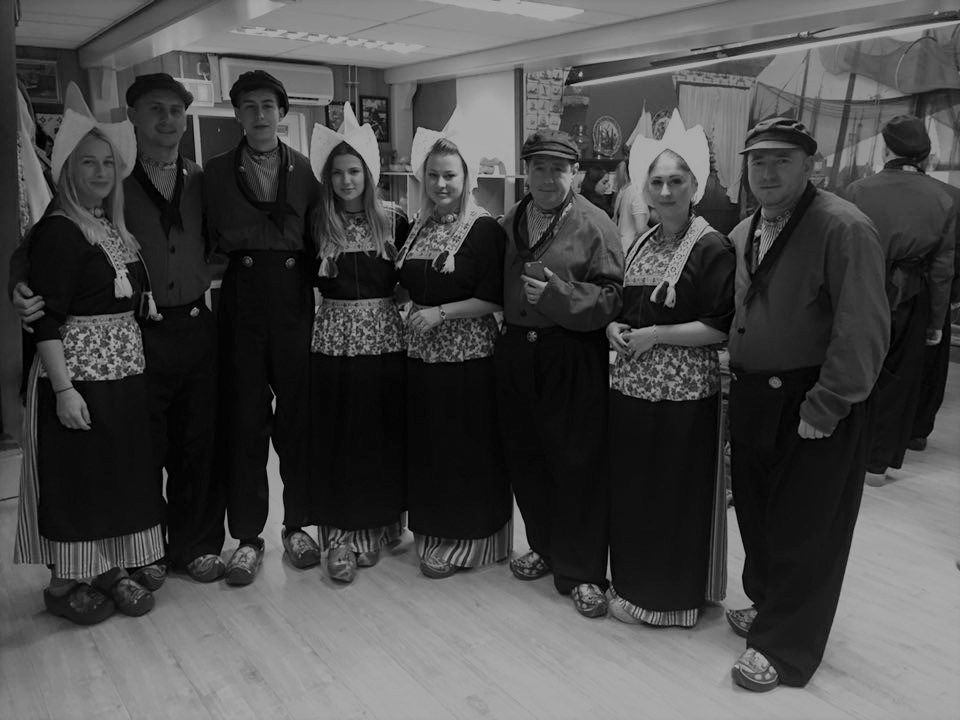 How do you feel in your current environment?
Marius: We feel very good. Before, whenever we had a holiday, we would choose to run back to Romania, even for three days, one week, it didn't matter. Now, it's gotten to the point where we prefer to bring our parents here, to show them so many beautiful locations, and we go and visit other places instead. We are no longer attracted by Romania. Home is here now.
Loredana: We have started to think like them, like the Dutch. Meaning, it is not that important to have material things, it is much more important to be yourself, to be at ease, to have a good relationship with your life partner, with those you work with, instead of chasing material things…
Marius: …which happen by default, anyway. When you are at ease, things get settled and you have everything you need.
An answer that makes the transition to the next question possible: what is the success to you?
Marius: To me, it's very simple: we came here with the idea of saving money and returning to Romania, to build a house and, if possible, not only for us, but for the entire family, to have a very big and very expensive car, to start a business… this is, more or less, what success used to mean to us. After having realized that this is, in fact, not the success, now we are able to enjoy anything. One day in Amsterdam, for instance, when we have a day off, we just go for a walk. Or we take a holiday wherever we want. They seem like small things, but they give you peace and that is enough. For us, it is also important that we are very well integrated into the Dutch society. This is what success is now.
What do you like in this society?
Loredana: I like it that people are free to think, to say what they think, but also to do. We have learned this freedom from them.
Marius: The freedom of expression, you're simply free in every aspect, you have no restraints. In Romania, the system is well-known, it will skew a little to the left, it will skew a little to the right, but here everything is clear, like a straight line, and if everybody follows that line, they can't fail. There's no way you cannot feel accomplished or very much at ease.
Loredana: This is a society where we would want to raise our children. I'd feel safer and more fulfilled as a parent to raise a child in the Netherlands than in Romania. I do not know that well how children are educated, but I have noticed my colleagues at work, I've listened to their stories about what and how their children learn in kindergarten or school. Children seem to be freer here, they enjoy their childhood more. They don't get information crammed into them, nor are they pushed to go to university and then to end up jobless. Here, children are free to choose their way.
What is your biggest achievement since you've come here?
Loredana: The fact that we are here is our biggest achievement.
Marius: Yes, definitely, because through us, our own kind has also made it. We have helped others to come here and find their way. Loredana's mother used to work in Italy, where we could have gone as well, but we didn't want to. She is now in the Netherlands, where she has a steady job and is very happy.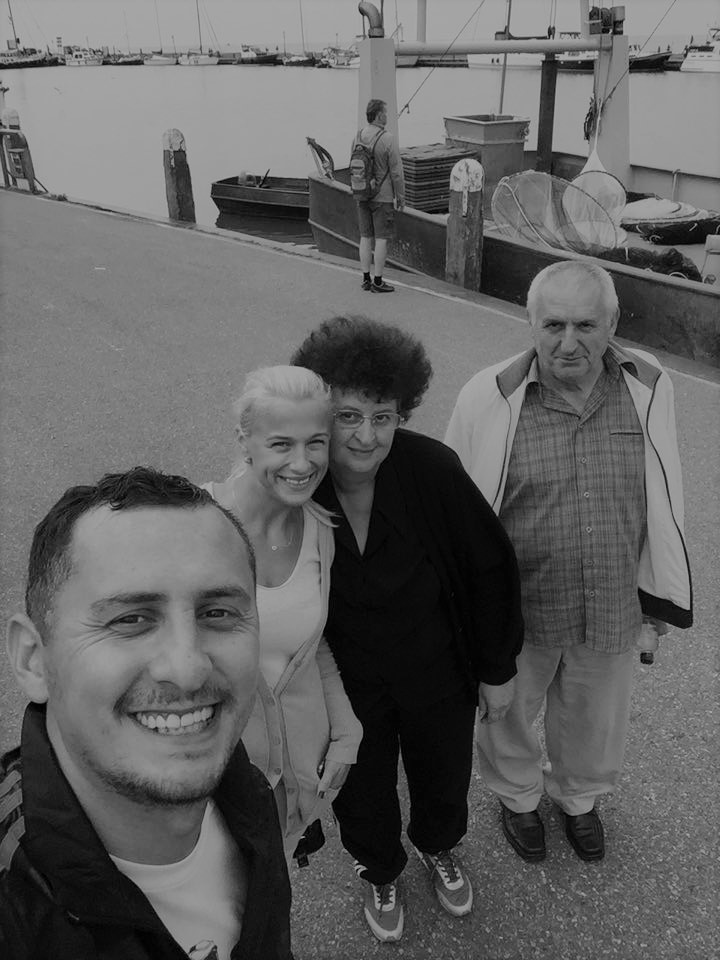 What is your relationship with the Romanian community in the Netherlands?
Loredana: Up until "Colectiv" [a nightclub, ed.] happened in Bucharest – a very tragic event [a deadly fire killing 64 people, ed.] – we didn't have much contact with the Romanians in the Netherlands. We even avoided them because we had two very unpleasant experiences that left us disappointed. Moreover, there are not that many Romanians in the area where we live.
Marius: If you remember, some of the wounded from Colectiv were brought to hospitals in the Netherlands. Cătălina [Negru, ed.] had posted a request on Facebook, asking Romanians to help if they lived in the regions near the hospitals, such as Beverwijk. That's how we got in touch, we offered to help by providing catering services to the relatives of those hospitalized.
Loredana: Well, after that, we realized that there is a community of Romanians who are different, who want to help, to do good, not to be destructive. I remember a beautiful party, organized by Cătălina Negru; I told Marius then that it would be good if we went, to see how it was.
Marius: And we actually felt good, we met positive people, not only Romanians but also many Dutch people. Ever since we feel we are a part of the Romanian community in the Netherlands.
Loredana: We were happy to meet positive people, who do not complain and criticise all the time, who are not focused on material gains.
Marius: We wanted to meet people with whom you can have a normal conversation, without mentioning cars, houses, businesses, real estate, this type of destructive competition.
What would you advise a Romanian who would like to leave Romania now for the Netherlands?
Marius: If they are really determined to come to the Netherlands, they should not listen to the pro's and con's about this country. They should just come, but not like we did, completely unprepared. That's not to be done anymore. What we did was an adventure, I was 19, Loredana 18. Now, I wouldn't do it the same way. Besides that, I'd say that, even if they have a university degree, they should not come here thinking they won't accept any job. At first, you need to be open, but also modest.
Loredana: Now, it's practically impossible to leave into the unknown in the age of the internet. My advice would be to just do it! And yes, be modest. Dutch people are modest, they do not flaunt their diplomas.
Marius: Not everything has to do with diplomas. Romanians like to brag, to show their possessions, the Dutch do not, and they have tenfold more than we do.
Interview by Claudia Marcu
translation by Alina Marginea; proof-reading by Mihaela Nita
Photo-portrait by Cristian Călin –  www.cristiancalin.video
photos from the personal archive