How did you get to be in the Netherlands?
I arrived in the Netherlands in 2006, out of my own will. I wanted to have a home, to work, and to live in an international environment. The Netherlands happened to be place of choice, because it had a connection with my passion, sports, in particular volleyball. I visited the Netherlands for the first time at 17, for an international volleyball tournament, in Assen, around Christmas. I was very impressed that there were teams from all around the globe. I was hosted by a volunteer who took care of us (10 girls and the coach) for one week: he cooked for us, took us by car to the sports hall, picked us up from there. I thought this was just extraordinary. In Assen, I was impressed that the entire city was adorned for Christmas, very colorful, beautiful, and cheerful. And I was just as well impressed by the people riding their bikes, in elegant suits, going to work, and by mothers with babies on bikes… All these made me choose, at 25 years of age, the Netherlands.
How was the beginning?
The beginning was hard and beautiful and extraordinary. Early on, I was focused on what I wanted to do: learn the language very fast and get my professional degrees recognized here. Plus the goal to work in education, within one year. I was a sports teacher at the volleyball department in Craiova, which covered competition-level sports; I wanted very much to work at the same level and in the same field. In the first year, there were plenty of things I had to initiate myself—to make new friends, to make a new circle of acquaintances—but I liked it very much. I was like a sponge absorbing their culture, perhaps because I am open to what's new and to other cultures. The Netherlands has always held a special attraction for me. I admire the Dutch for turning such a small, underwater country into a country at European standards, and for turning their underwater challenge issue into an advantage. They are now the world experts in this field, and sell this expertise throughout the world. I believe this is also my way of being: I see the positive, I am born an optimist.
Culturally, did you have a shock?
There were also cultural shocks, yes. I wanted a stable place to live, I reached the age to get married, have a family and, at some point, I had the impression that, in certain places where I used to work, there was still a distinction between being Romanian and being Dutch. In the small cities, in the more secluded regions, you got to feel more their nationalism than in larger cities, where there is a mix of nationalities. But it all depends on people, on their individual character. I've had my share of wonderful surprises in little villages that I've never heard of, where I've met amazing people who welcomed me with open arms, and who are like that to all nationalities.
But not always. For instance, a colleague asked me at some point: Liliana, why do people think so lowly about Romanians? She didn't give me any examples or arguments. I realized that it was just her rancor. I replied on a not so friendly note: for the same reason that many tourists generalize and believe that the Netherlands is nothing but tulips, wooden shoes, and soft drugs. Then, she turned silent. Generalizing kills curiosity, and interest in the other person and the other culture. This is a pity. Some people are not interested in other cultures and are not curious to inquire, find out more. They generalize based on what they hear or see on TV.
My husband is Dutch. When I came here, he introduced me to his family and friends; the welcome I got here was different from the one he got in Romania… completely different. But, after 11 years, I've realized that people are the same, here and in Romania. I've worked well with various colleagues in Craiova. Here, in the Netherlands, you find to the same extent the same characters and dislikes, but also special, extraordinary people. I can't generalize and say that Romania is extraordinary and the Netherlands is different. It also depends on you. I hear this from the Dutch themselves. A good farmer makes a good farm. It depends on how we integrate, and it's up to us how we react to their reaction.
How was your integration?
I can say that this happened with the speed of light, after one year. I learned the language and worked at one of the best high schools in Alkmaar, as a sports teacher. Two years later I picked up also volleyball coaching. I became a mother and focused on my family, my home, and my job. After a while, when my daughter started school, I started also my other passion, being a referee. I am now member of the volleyball federation [nb.: Nederlandse Volleybalbond, Nevobo]. But I'm always a bit critical to myself. I don't think I have reached the stage where I've achieved all my dreams. I try to create new chances on the way, I wish for more, I want to develop myself, to grow and to learn. If I give it a serious thought, then I realize that I like what I do, I'm satisfied with what I've achieved, I'm happy and satisfied that I'm here, it's been an amazing leap of faith!
How do you like the current environment you live in?
I love it! If you ask me if I'd like to return to Romania, I can say, with an open heart, that this is where my home is. Every time I go to Romania, I feel home there, too. It is strange. We go on holidays, very far away, and I feel home there, as well.
I like the Dutch people because they are prompt. They do what they say and they say what they do. They use their time very well. They've learned this in their families. I don't know… it is something inborn for them to be able to use this time so efficiently, dedicate time to their families, their hobbies, their friends; it is a balance picked up in their families: have a family, be organized, make time for your children, have a good education, make time for friends, make time to go out, go on holidays, have time for health, do sports… I admire them a lot for how well they've perfected this, moving and being in nature for a better health. I live in a small village of 5000 inhabitants and I admire so much all these old men and women who, day by day, go out for a walk or go biking. Then, married women, of my age or younger, riding their bikes or jogging. Couples and younger mothers with their baby wagons and their dogs, going out for a walk… I find this extraordinary!
What's success to you? Did it change after arriving in the Netherlands?
I can say that the foundation is the same. This may come from sports. I've learned from volleyball to train while thinking about the finals. This means that first you train for the first stage, to be in shape, to do your first tournament, to qualify for the locals, regionals, and then possibly semifinals and finals. These are the steps to follow. I've learned this since I was a child. If you want something, you need to work towards it, to really be committed to it. Respect yourself and be honest with yourself. If you want something, you need to make all the necessary steps. There will be, for sure, steps both backwards and forwards, but you're always aiming for the finals.
Personally, I have reached certain finals, but a new championship begins every year. Currently, I am in the referee championship. I have promoted in a top division and I wish so much to become an international referee. I have one more final to go; I've worked so many years as sports teacher and coach. I wish to do this on my own, as an entrepreneur in my own company. It is a ripe dream. And I wish to learn new things. I am now very curious. I'd like to start new things. I am very passionate about psychology and healthy lifestyle. I'd love it so much to learn more, so as to help sportspeople with more know-how and more professional advice.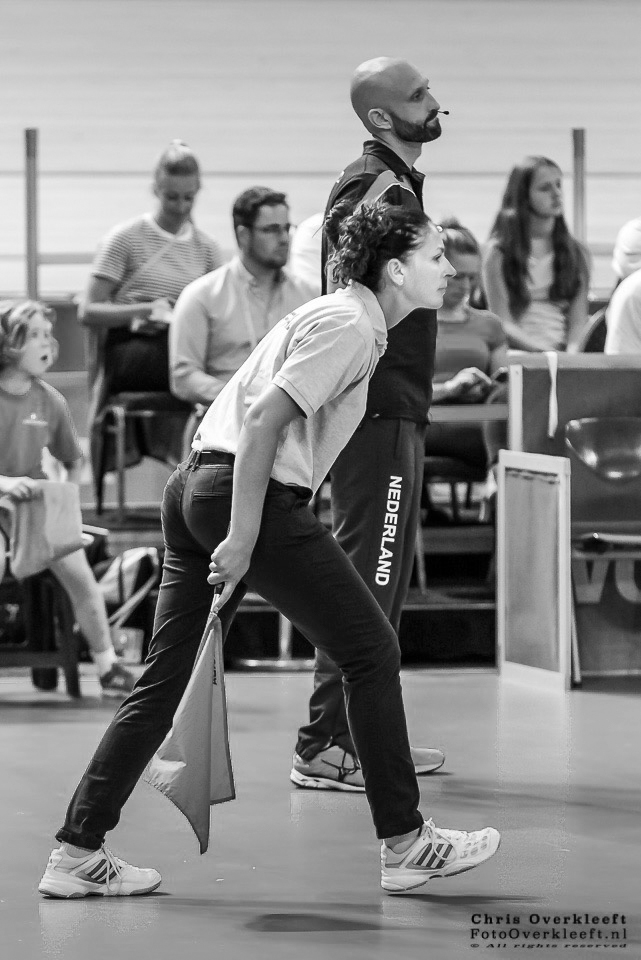 What's your biggest achievement since you have arrived here?
My biggest achievement is my child. It seems to me the best gift. The fact that I have become a parent is an achievement, in my view. The best thing in my life is Alexandra, my little daughter.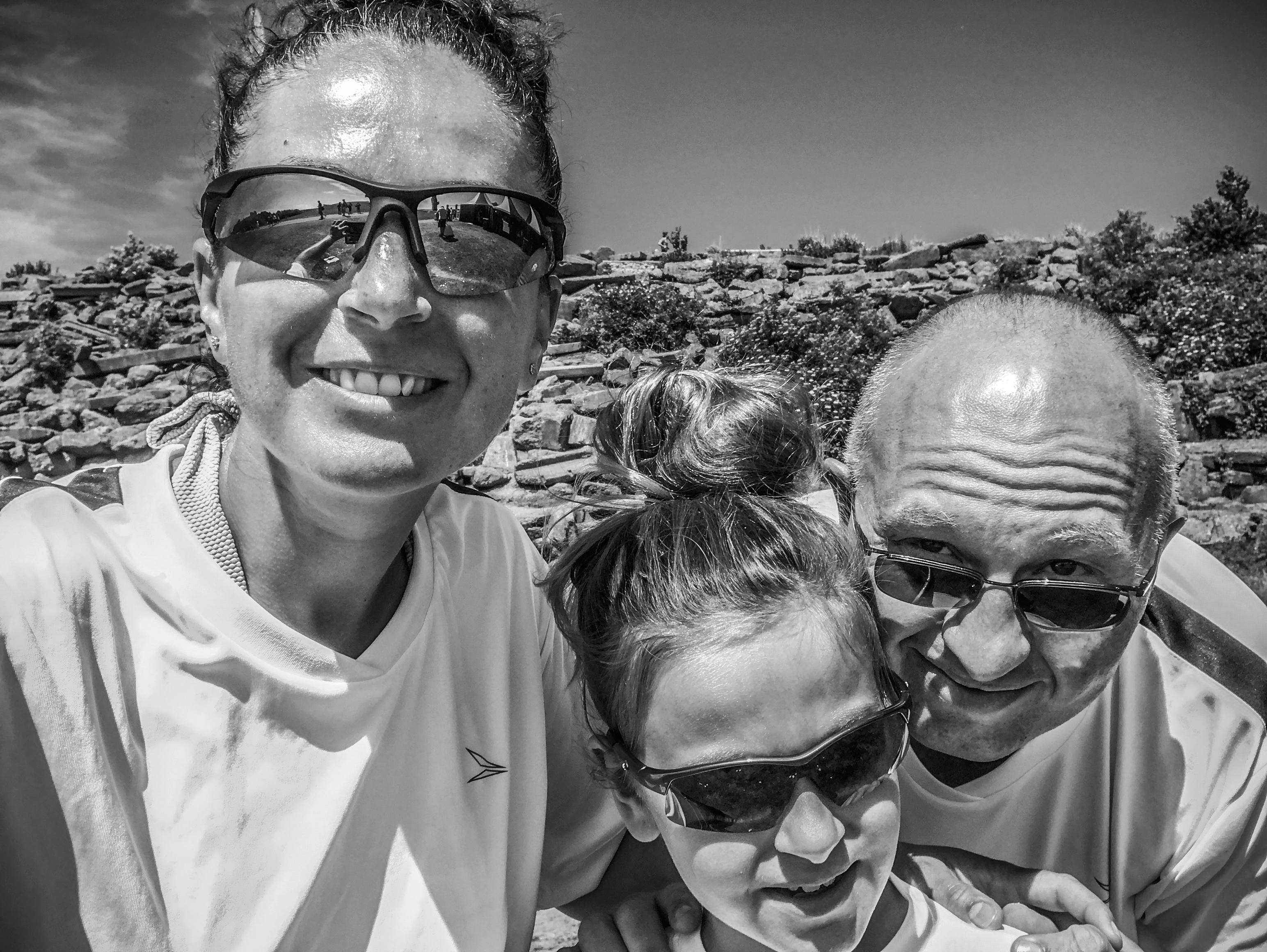 What's your relation to the Romanian community in the Netherlands?
I find it very relevant to have a strong community. Currently, I have tight connections with some Romanian friends, we've got families who befriended us, we organize and celebrate together several times a year, we also join shows or events that are organized by the Romanian community. For now, there is no strong community, or something formal. It would be nice to have this concept develop more. Nevertheless, I've noticed lately a positive trend. There is increasingly more promotion of the Romanian culture, with shows, language courses, activities for children, meetings with Romanians. These are steps in the right direction.
What's your advice to those who would like to relocate to the Netherlands?
First of all, those who leave should be sure that they want to make this step, and realize that they bring with them luggage and, here, they need to acquire a new luggage. They should be mentally and emotionally ready that their families may be far away physically, albeit otherwise very close given the current communication means. I think the most important advice is not to forget their roots and lose themselves. Many Romanians come here, they try hard in the first years to adapt to the Dutch mentality and culture to an extent that they lose themselves. I consider it very important to get rooted in a new country but you need to keep your own roots planted deeply in your land of origin. In other words, keep your traditions, habits, and preferences, keep your family and friends close, keep your Romanian network alive, and do not lose yourself. In tough times, your home legacy will save you. And not only in tough times: this legacy can sometimes be an advantage. This warmth, this friendship, this hospitality feeling Romanians have. This helps you a lot. The Dutch don't open up at first contact. They are amazed and fascinated by our high sociable nature, our friendly spirit, of how we give each other compliments easier than they would ever do.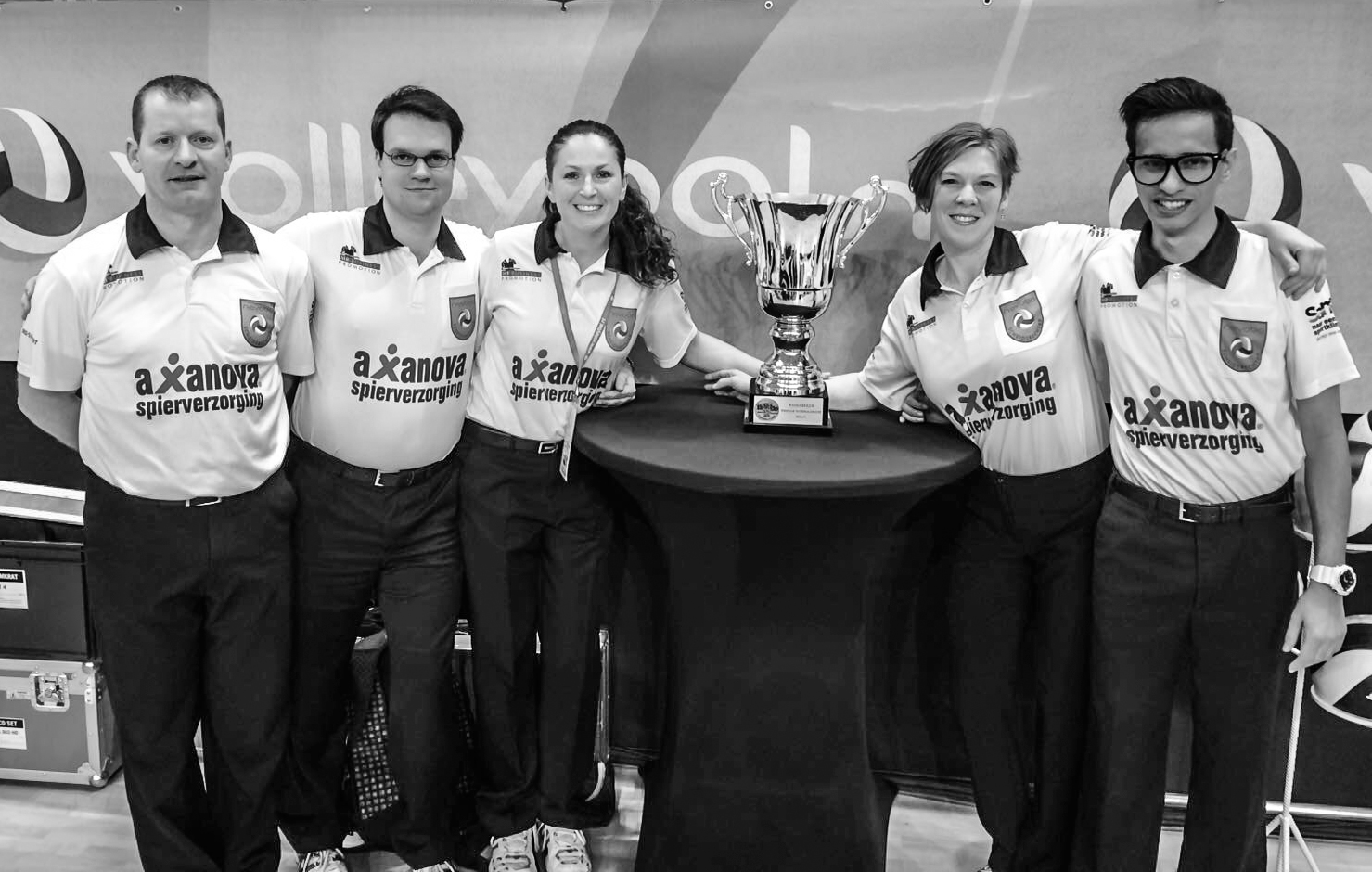 Interview by Claudia Marcu
translation by Alina Marginean, polishing by Alexandru Iosup
Photo-portrait by Cristian Călin –  www.cristiancalin.video
photos: personal archive, edited by Alexandru Matei.