How did you end up in the Netherlands?
I was 27 years old when I left Romania almost 18 years ago. I just finished a study in Medicine, when I came to Amsterdam for my great love Rupert, whom I had met three years earlier. We choose to start our lives together in this city. We agreed to return to Târgu Mureş if it turned out to be too difficult for me, back to the city where I was born and studied. I arrived in Amsterdam being certain I would continue my work as a doctor in the Netherlands. Life is as always full of surprises. The whole scheme fell apart and I started to think about my future and what I really wanted from life. I knew in a split second that my biggest dream was to become a mother. Of course, I also realized I did not have a recognized qualification in the Netherlands to work as a physician. Then I decided to start all over again with a new study. It became Social Psychology at the University of Amsterdam. For four years I was working at daytime and studying in the evenings. Right now, after 16 years of being employed as a senior researcher, I am my own boss working as freelance researcher and consultant, and as a social entrepreneur. And I have two great children.
How was the beginning?
The first two years were extremely difficult. I really thought I will come to live in a liberal and welcoming country that the family and friends of my husband had described to me. I cannot say I really experienced this hospitality in the Netherlands. I felt a constant pressure to learn the language quickly, to integrate and to stay positive. The Dutch use a verb that truly annoys me: 'moeten'. You should learn Dutch, you should like it here, you should do so many other things…. In that period I became quite cynical and negative.
I experienced the start of my life in The Netherlands as unpleasant, and that was mainly due to my own expectations. Other factors also played a role: the hassle with my foreign diploma, the lack of real support from certain people close to us or the compulsory rigid integration program (Romania was in 2000 not a member of the European Union). I can still remember an official Dutch 'exam of social integration'. I walked in, a gentleman looked at me carefully and said: 'you look pretty European, you've passed the exam!'.
These years have shaped me and made me very strong; learning the hard way about life can makes you or breaks you. I think my life in Romania would have been quite good: structured, in the middle of a warm family with plenty of financial means and intellectual challenges and protective. Coming to the Netherlands was my very first giant leap into the unknown, it was full of surprises and sometimes difficulties.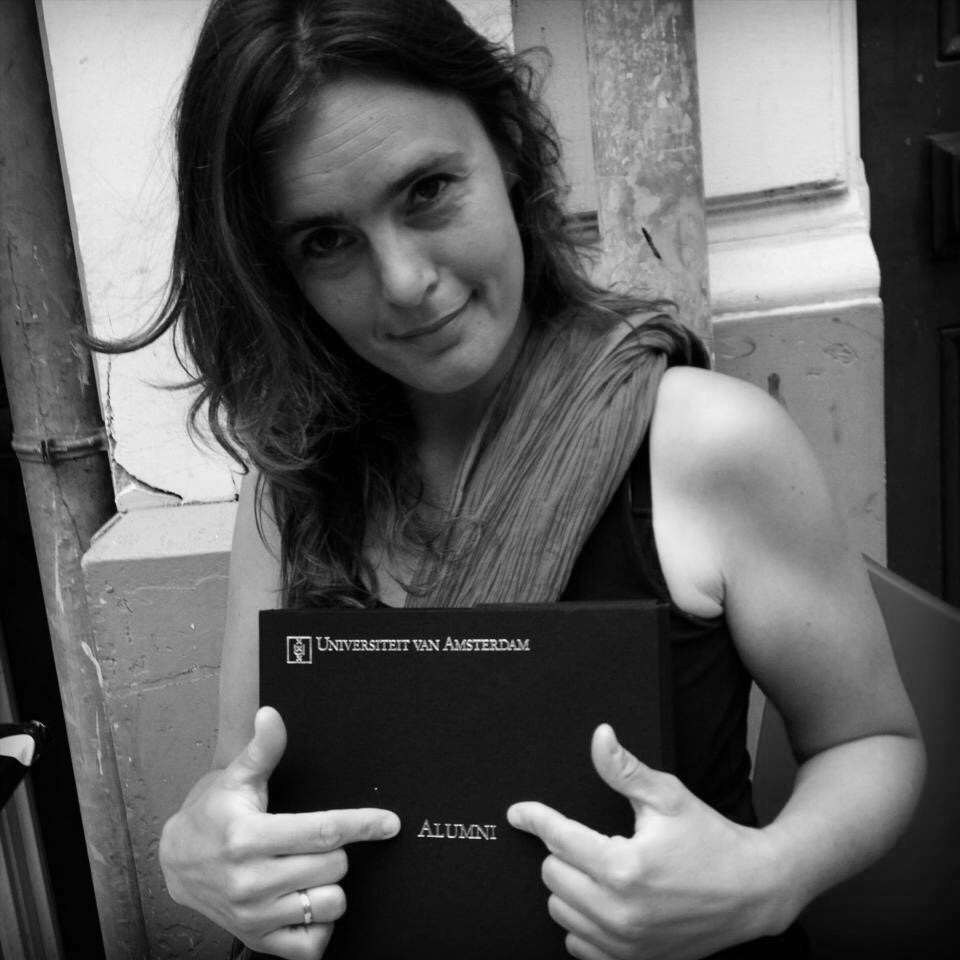 How do you feel in the Netherlands now?
Now I feel great. There are still situations when I have to 'defend' my accent, name or origins. I get to hear strange questions, 'jokes' or cheap clichés which really just show that a lot of Dutch people have no idea what Romania really is like. These rude remarks silenced me in the beginning, but inside I was angry. When I realized that I was almost ashamed to speak to my children in my native language – especially in public spaces – I forced myself to be a strong and proud mother. I wanted to be myself. And now, when I hear stupid reactions or comments, I try to point out the stereotypes and force people to reflect a bit on what they are saying.
If you would have to choose between Romania and the Netherlands, what would you do?
I would choose to be in Amsterdam because this city is my best friend. It is the only place where I feel completely free. It has to do with the mix of people, colors and culture. I remember a sunny day when I was sitting in the old garden of the Stedelijk Museum; I bought a book, ordered a cup of coffee, read for hours and felt really deeply happy inside. At that moment I told myself I would never leave this city. That moment was 17 years ago.
Life here is different than in Romania. I find people more assertive and direct with a strong focus on you as an individual. I had to find ways to adjust to the Dutch culture. For the Romanians I am too Dutch, for the Dutch, I am too 'different'. I am who I am, and that feels great. I'm not interested in what others think and I'm happy to lead a life just the way I want it to be.
When I lived in Romania 'success' was certainly determined by having a career, by climbing up on a certain social ladder. I have reached my peak in Amsterdam; in this green, active, friendly and culturally rich city that feeds me and my family. The ultimate luxury is the fact that we are together a lot and are raising the kids the way we feel is the right way to do it.
What was it like to be successful before you left Romania, and what does it mean now?
Being a good doctor. That is what I would have determined 'success' 20 years ago. I must confess I do look back with some regret at the chance back then of becoming a doctor. The human aspect of caring for others touches me still. I am terribly fond of humanity and very patient. Thinking about it, Social Psychology was a good second choice. I realize now that the notion of 'success' is strictly personal. For me, success is determined by my family. I live the life I want, I work with pleasure and I feel free. Success does not depend on your income or place on the social ladder. When I do something, it must be meaningful and rewarding.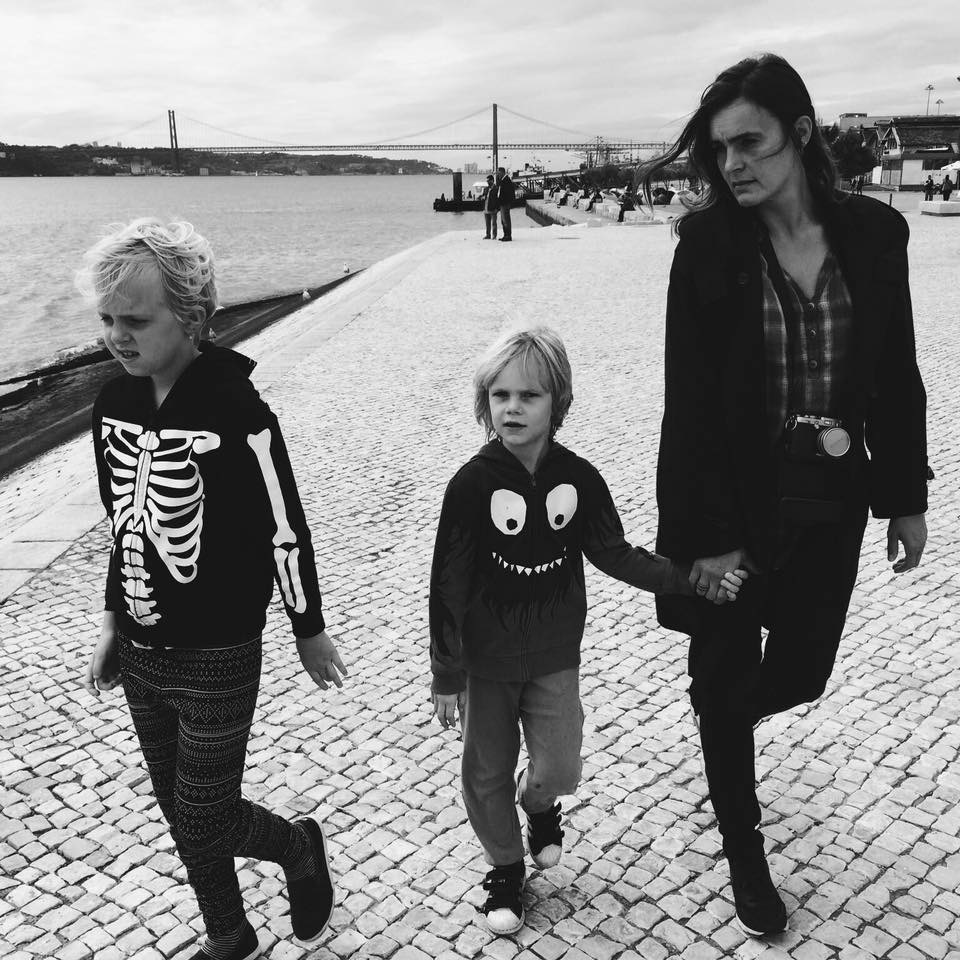 What is your relationship with the Romanian community in the Netherlands?
I feel quite ambivalent about my relationship. I share with my Romanian friends certain values and interests, but I believe a shared passport cannot be the fundament of a friendship. Until a few years ago I did not know many Romanians in the Netherlands. Back in 2014 I really became upset by the way the media and politics misused information to publicly announce a 'tsunami' of Romanians flooding the Netherlands. A very unpleasant tone. I felt then that the time was right to start an online community on the internet and social media, offering optimistic stories and news in the Dutch language in relation to Romania. My platform is called 'Roemenie maar dan anders'.
What advice do you have for Romanians who want to come to the Netherlands now?
For the Romanians who are ready to take this step, I offer a practical advice. Come if you have the guarantee of a job or work. And yes, do learn the language. Furthermore, I think you should also have a bit of luck. This depends of course on everyone's ambitions or the motivation to emigrate. I know Romanians living in the Netherlands who are not satisfied with their lives, I know happy Romanians and those who are critical. Every person is different. I personally never planned to leave Romania. It just happened to me. We fought and I am now living my dream every day.
Interview by Claudia Marcu and Alexandru Iosup
translation by Ruper Parker Brady
Photo-portrait by Cristian Călin –  www.cristiancalin.video
photos from the personal archive, edited by Alexandru Matei