What brought you to the Netherlands?
My Dutch story actually begins in Ireland. For a long time, we've wanted – my husband and I – to leave Romania, but the reason wasn't a financial one. We both wanted to discover another country, to understand another culture, to reinvent ourselves in another culture.
I applied for a job in several countries, until David Hayes, a Social Media Director from Ireland, said: "That's it, come join us!" And how did that happen? During my annual leave, we went to visit Ireland, and on our last day there we thought we should go visit an agency for a cultural exchange between Ireland and Romania. At the time, I had the same role as David, I was Social Media Director at Webstyler, in Bucharest, and he was the director of an agency whose name you certainly won't forget, if I tell you. It's called In the Company of Huskies.
So, we went to that agency, we talked a lot about the day-to-day issues, working with clients, creativity in advertising, and many other topics. It was a very, very beautiful talk, and towards the end of the meeting he said there might be a vacancy at the agency and he asked me if I'd like to come work with them. The question took me a little by surprise and I told him that I have to think it over for a bit. I asked him to make me an offer relative to the standard of living in Bucharest – rent, daily expenses, etc. –, so that I wouldn't be paid less than I deserved. After two months, we had already moved to Ireland, and after three, Bogdan, my husband, drove to bring along Laika, our dog, because we couldn't live without her!
After the first six months, we realized, however, that we just couldn't get along with the Irish. We didn't manage to get used to their very complicated way of seeing things and discussing. They would answer a question in a roundabout way somehow, without directly reaching a solution, and this is also reflected in the way they live, so we decided to give it a try somewhere else. Of course, we gave ourselves some time, we didn't want to leave just like that, after just six months. At that time, we even considered going back to Romania as an option, it wouldn't have been a problem.
A friend advised us to try also other countries in Europe. We didn't want it to be in the UK, because the Irish have adopted many things from the British, so the chances of not liking the British lifestyle were pretty big. I started to submit my CV in countries all over Europe and Philips Netherlands had the best offer. And that's how we came here. We left Romania in January 2015 and in December, that same year, we were already in the Netherlands.
How was it in the beginning here, in the Netherlands?
I arrived during a meeting with many Philips executives from several departments. They were talking about an important project, they couldn't find the best solution, and they had already been discussing for about half an hour. I couldn't really understand what the problem was, because I had just arrived. At some point, one of the executives said loudly and convincingly: "I'll be honest with you and I'll tell you the truth." I was watching astonished what was happening. The executive continued and even pointed out the problems and gave one or two solutions. At that moment, I saw a clash between Ireland, where, as I said, people would say something in a roundabout way without reaching a solution everyone agreed upon, and the Netherlands, where everything was discussed in a direct manner and an action plan was quickly drafted. This was my first cultural shock.
Then, I started trying to understand their culture. The language barrier plays an important role, because I still don't speak the language. Of course, at the office everybody speaks English when there's an expat in the group, which is why I find it really hard to learn Dutch. I've started learning it, but I can't have a conversation more complicated than the one I have with the supermarket cashier. This is because nobody speaks Dutch to me. My husband has started to use it, but it takes a while until you can say that you know a language. I watch TV and I understand a lot of what I hear, but it's not the same as being able to speak it. Even at the supermarket, sometimes I get stuck and I feel that it would be a lot easier to say it in English, because I know for sure that I'll say something wrong, either the pronunciation, or a de or het wrongly used… And at the slightest mistake they hear, they switch immediately and without any issue to English.
At the city hall, I had another shock, if I am to compare it to Romania. First of all, the building, which looks so much better than the most beautiful private university in Romania. Then, everybody talks to you in English, everything is digitized, you pick a queue number and in fifteen minutes you're already in front of a public official. But even more than that, the clerk explained that they would sign the paper we needed and that they take responsibility for that signature and the information in the document they were issuing. When will we ever have something like that in Romania, that people bear the responsibility of what they do? If every person in Romania was aware that they must take responsibility, I think the situation would change somehow. But you have to be aware that your work matters.
How do you feel in this society after three years?
Compared to Ireland or Romania, the daily life hasn't changed much, it's the same. Meaning, I go to work, I go back home, and we try to have a pretty rich cultural life. We have a very good relationship with our neighbors and here I have to mention something. A lot of people have told us, since we've come to the Netherlands, that the Dutch won't invite us in their homes, that they're cold… Well, we did go to our neighbors' places, we were invited to eat and have a glass of wine together, we've talked a lot. We have a neighbor who comes by every now and then to talk in Dutch. I find that extraordinary. Even more so, there are three or four neighbors that regularly help us or we help them. And by helping, I don't mean moving furniture, but the kind of help that maintains a good relationship. I think they very much enjoy to talk, they want to learn more about the country where you come from, if you come from a good family, what a good family means in Romania, what a good education means in Romania. We were asked a lot of questions, right from the moment when we came here. When he saw that we have a dog, the first thing our neighbor Hein asked was "Do you have waste bags?" And that was it. Bogdan took out the bag from his pocket and showed it to him, even if we were in our own yard. And after that, we slowly became closer.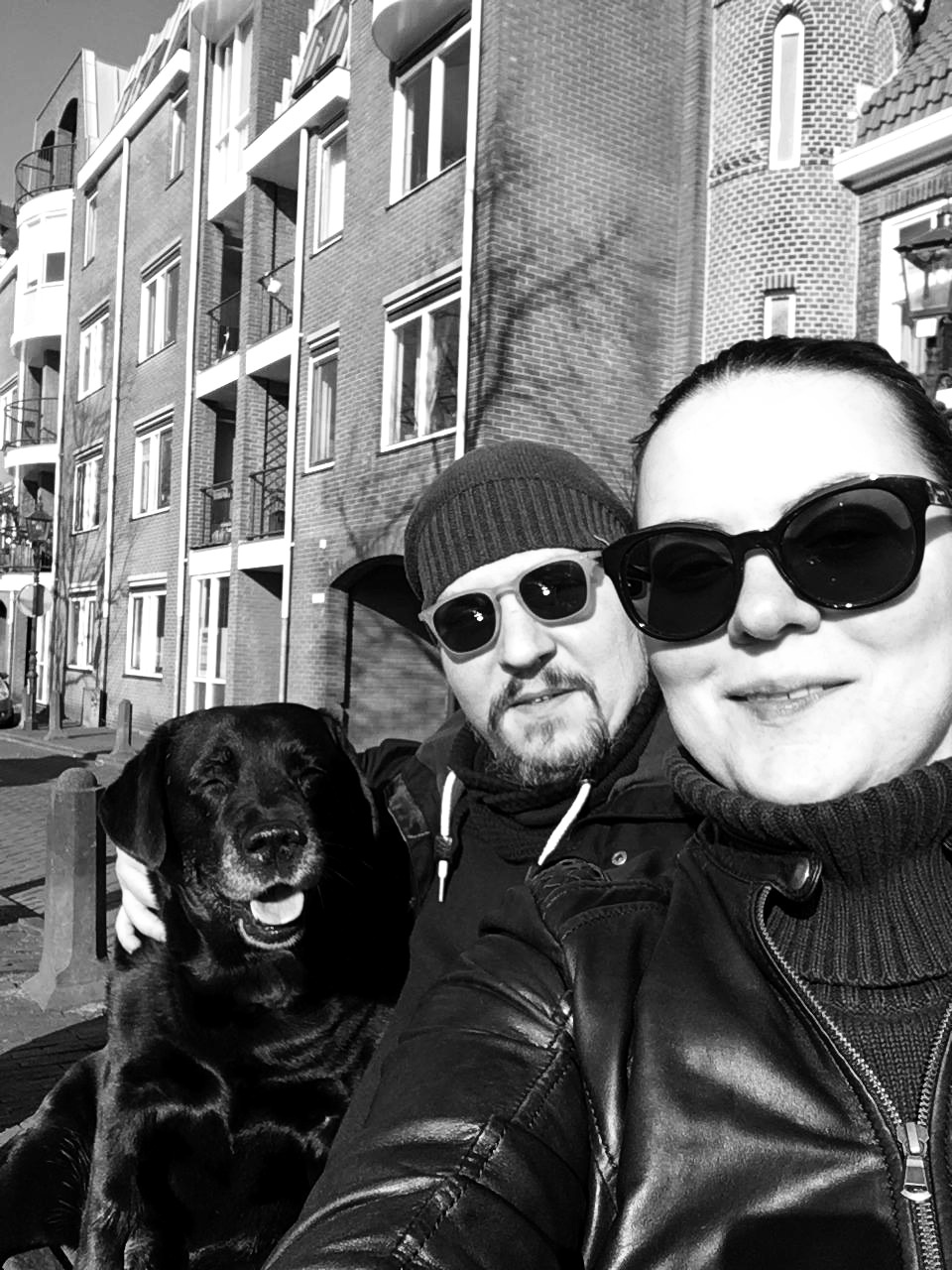 Some people feel offended by such questions.
I've heard of that, as well, but we didn't feel offended at all, not even when we were asked "How long are you staying?" I think they're normal questions. For instance, in Romania, we also asked the same kind of questions to some Turks whom we befriended and we've stayed friends over the years. You want to know who your neighbors are, to understand who comes in your country.
But let's go back to the initial question: how do you feel in the Dutch society?
Yes, even the Dutch have asked me this. Now, I feel that I live in two worlds: the one at the office and the other in the house we live in, in Haarlem. And I think it was similar in Romania. I was living in the bubble of people working in advertising, because of my job, and in an art bubble, because Bogdan is an artist.
What bothered us in Romania, besides the neighbors – I'm kidding! –, was that, whenever we came into contact with other bubbles that didn't share any interest with our own, we tried to avoid them. It was an organic reaction. I didn't want to see so much poverty, so many upset people, roads with potholes, and so forth. Here, however, this rejection of the interaction with other bubbles no longer exists.
I can only say that we feel good here. It's the sort of relaxation that we didn't have neither in Romania, nor in Ireland. We feel that we can develop personally.
What does success mean to you?
The last time he went to Romania, I asked Bogdan to bring me the book Old Farts by Sorina Vazelina. It's an illustrated book. The author tries to explain the past with the help of her grandparents, from whom she collected all kinds of stories that she illustrated. One of the stories is about the migration that took place during the Habsburg Monarchy. During the Habsburg colonization, there were many farmers lured with the promise of a piece of land, a house, oxen, horses, a cow, a horse-drawn carriage, and other things. Between 1722-1787 – quote from Sorina's book – 40.000 people came to Banat and Transylvania. The people called them Swabians, they came from Alsace-Lorraine and Luxembourg.
What am I trying to say with this story? For one, that it's good not to forget your history, so that you can interpret your own personal history, but also that many think that if you managed to emigrate, it means you're successful, that success is guaranteed when you emigrate. What they don't take into account, those that think like that, is the effort necessary to adapt to a new culture and to reinvent yourself. There are fundamental changes that take place in the heart of an immigrant, not to mention also their personality, in some people's case, at least through the name locals give you, Swabians, Saxons…
During my childhood, I lived among Transylvanian Saxons, in Sibiu. I know they were well regarded and admired because they were good householders, but they preserved Germany, the root of their descent, as close as possible. The people in Sibiu regarded them as locals, as their kin, but they knew how to distance themselves and distinguish themselves through their culture and traditions. The most important thing was, I think, that it was plain to see they were a community and that the two communities – the Saxon and the Romanian – respected each other.
Through this story, the fact that even on Romanian territory for centuries there have been entire communities of immigrants, which you could now say were integrated, I would see success as the power to preserve some part of your identity and to respect the new culture. I also associate success with the respect that people have for you and that you personally also have for other cultures.
Do you have any favorite projects?
I would like to get involved in more volunteer projects, but I find it very hard, because my free time is limited. I was very happy, however, when Matei Câlția invited me to help him with the communication strategy for Obiecte Grăitoare (Telling Objects, ed.) [RO], the exhibition of his father, Ștefan Câlția [RO]. I felt I was able to help in the little time that I had. I tried to remotely coordinate the team, we had virtual meetings weekly. I think it turned out to be a really neat project,  even visible on social media. Aside from his paintings, Ștefan Câlția brought to this exhibition objects from his studio, which he has collected over time, and each object has a story. There's a book with these stories, there's also a mobile app – IziTravel [RO] – where these stories are being narrated by Ștefan Câlția himself. If you want to listen to them, you can do it in your car or on the train, because they're like a very nice podcast, you'll realize they're part of that story of our grandparents, which, perhaps, they didn't have the gift to share. It's a trip into the past, which I enjoyed very, very much. The book Obiecte grăitoare [RO], has been edited and issued by Curtea Veche Publishing.
What kind of a relationship do you have with the Romanian community in the Netherlands?
When we came to the Netherlands, we spent the first nights at my husband's cousin, who lives in Eindhoven. That's how we met the Romanian community from Eindhoven and we even went to the annual Romanian picnic there. We saw what a Romanian community looks like, one that is based on many common values and interests. There is a real community in Eindhoven and we felt really good there. Bogdan told me: "See, these are the Romanians that we missed in Romania." Open people that discuss about different topics, very welcoming.
Now, we're in Haarlem. We haven't kept away from Romanians, but the advice we've received frequently from other Romanians – not only those living here, but also in other countries – was to avoid each other. I think that's not a proper piece of advice. I find it unnatural to avoid those that speak the same language as I. A more honest piece of advice, which I'd give to anyone, is to pick their Romanian friends the same way they would have done in Romania. The fact that people share the same national identity is not a strong enough reason to become friends. You just have to be careful when you pick your friends, that's all.
I must say that I don't see a community, yet. I come across great people in Amsterdam, in Haarlem, but I don't feel yet that there's a community.
What would you advise a Romanian who would like to come to the Netherlands now?
I think the most important would be to emigrate only if you have a secure job or, if you have a business idea, to have enough capital to live off until the business is set up. Another piece of advice would be not to complain about anything, not at least during the first two years, because you will be immediately labeled as someone who doesn't like anything, someone toxic. You'll never hear a Dutch person, when talking to a partner, say: "Hey, my business isn't going well and I don't know what to do." More advice for Romanians I've mentioned also on Elena Ciric's blog.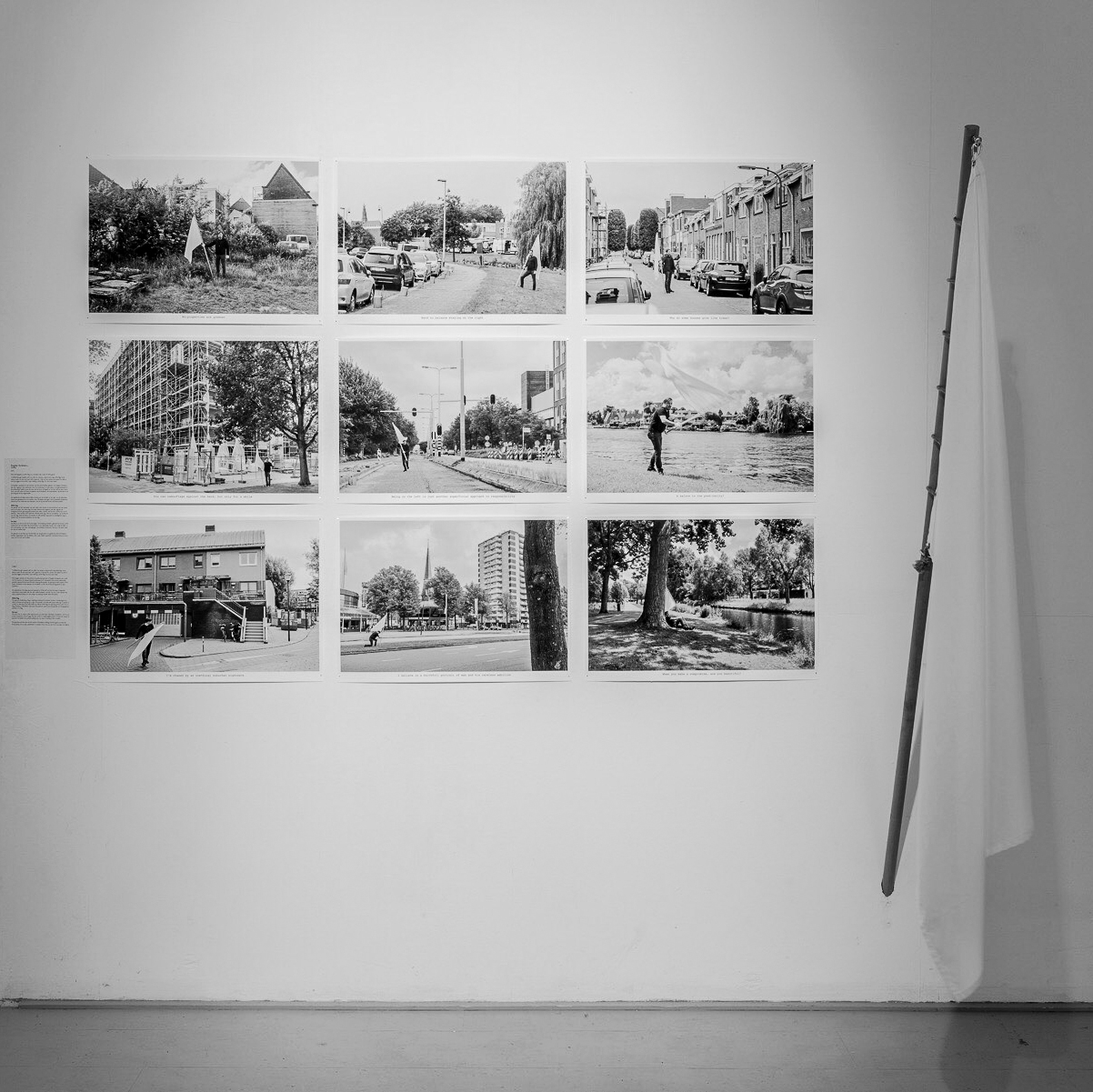 Notes:
[RO] link in the Romanian language.
An interview by Claudia Marcu
Translation by Mihaela Nita
photos from the personal archive. Credit – Bogdan Bordeianu