How did you end up in the Netherlands?
After having completed my master's degree – I studied political and administrative science – I started my PhD in Bucharest. At the same time I met Jacob, who came to Bucharest for a project of a Dutch company. At that moment, I had a collaboration contract with the Ministry of Agriculture.
We started as friends at the very beginning until we fell in love with one another and we started preparing for relocation to the Netherlands. So I completed my PhD after I came to the Netherlands. A little add-on: my PhD thesis is a comparison between the secret services in Romania and Germany, so I had to travel a lot to Berlin and Bucharest so as to consult the archives. I arrived in the Netherlands in 2010 and I got my diploma in 2011.
2011 is also the year when we got married, in the Netherlands. Had I not met Jacob, the Netherlands would have not been my choice. We have a beautiful love story.
When I arrived here, we founded together a company that promotes and deals in Romanian wines, on one hand, and, on the other hand, organises and manages cultural Romanian activities in the Netherlands. We had the idea of a project that would not be instantly profitable but more of a long-term investment in Romania's image – if I don't complete this project, it may be that my children would take our idea further. I wanted to do something positive because I was fed up with the negative reactions about Romania and the entire Eastern block. My intention is to help at least to change the perception of people about Romanians. A small rock in a solid foundation.
I have a strong collaboration with Florin Negreanu (musician; you can read his story here). Together, we want to organise cultural events where we also showcase the Jidvei wines.
Of course, our company, CASS De Gouden Smaak, has had its highs and lows but we have accepted to be part of the Beans & Grapes organisation. Currently, there are several famous places in Groningen – cocktail bars, restaurants – where they also sell Romanian wines. These are very small steps that I fully enjoy, one at a time, no matter how small.
I managed to do an internship at the Romanian Embassy in The Hague, when I was successful in bringing the Romanian wine importers together. The good part is that we got to know each other, the least good part is that we didn't manage to work together. This is a big regret of mine: unfortunately, we, Romanians, still have a lot to learn about team work. Competition can be constructive!
I know that promotion of Romanian wines is not your only activity.
Yes, that's true. Four-five years after setting up our company, I realised that this cannot be my only activity. I looked for a job, wanted to be part of a team where I would further develop. So I got a job in a recruitment firm in Emmeloord (Martho Flexwerk). We recruit heavily from Poland, but, due to my presence in the team, we have recently started to recruit also from Romania. This has mainly to do with work in agriculture, technical and production sectors, but also other areas of activity. Unlike Polish, the number of Romanians is very small. Moreover, Romanians are here only for a couple of months and they return to Romania shortly after; they are more bonded to their home country. Too few decide to stay.
What are your findings on Romanians ever since you're working with this firm?
Romanians should put their arrogance aside a little bit, stop coming here with the certainty that they know it all. We have to accept that the Netherlands is a more developed country and that we can learn from the Dutch, without believing that we know better.
How was the beginning for you, in this country?
It was hard. Of course, I didn't come here expecting a perfect situation but I was confident I could make it. I had completed my studies. In addition, I am very strong and ambitious. However, this is very different from what you expect to find here and what you're preparing for. From my perspective, the process of getting integrated here has its shortcomings. I'd say we need an internationalisation process. We need acceptance also from the other side. Language courses are not at an academic level, I find them superficial; more focus should be put on things like political debate, socialising, etc.
I was not obliged to follow the integration process but I did even if I didn't enjoy it. I realised quickly that I had to learn the language, otherwise it would all go wrong.
Why do you think it is important to learn the language of the country where you're living?
In the Groningen area, this is highly important. In Amsterdam, The Hague, Rotterdam, you can survive on English. But, nevertheless, it's good to know the language if you want to communicate more easily and if you want to understand people, get closer to them, be able to make friends, reach that point where you feel you belong to the country where you relocate. I can say now that I have my both feet in the Dutch soil, more than I've imagined. I stay, however, closely connected to Romania and, if I can help, I enjoy doing that every time.
You said that the beginning was hard. Could you give me some examples?
I'm very sociable, very friendly, I need people. I'm from Cluj but I studied in Bucharest and, no matter the city where I've lived, I've always had friends. I came to the Netherlands and, by default, I thought that my husband's friends would become my friends or that, if I'm at a party and exchange phone numbers with someone, we would be connected for a lifetime. Huge mistake for a sociologist. You can meet someone here in an event, you can have an excellent conversation but that would be the first and the last one. Well, that was shocking to me. I needed time to be able to process what was happening.
It takes somewhat more to earn the trust of the Dutch people but, now, I can proudly say that I have good Dutch friends and I've made my efforts to win them over. To get to know Dutch people, I took lessons in fencing, ballet, saxophone; that teacher is still a good friend of mine.
How do you feel in your current community?
I do not feel fully accepted; but I can overlook many things due to my wonderful husband. I feel more and more welcomed but only thanks to my efforts over time.
Why don't you feel accepted?
I cannot explain, I cannot give a practical example. In the recent years, I've tried to figure out, put my finger on the wound, as they say. I have changed as well, as a person, from what I used to be: more arrogant, more proud. I have to say that I fancy German society where you are respected if you're schooled; they acknowledge your endeavours to study. When I came here and I said I had my PhD title, I was quickly explained that "we don't use titles here", which I disliked because I worked hard for what I got – an attitude that comes most likely from the way I was brought up.
But, nowadays, I no longer mind this equation in society. Here, you are respected as a human being and are appreciated for what you do to develop yourself.
What have you learned from the Dutch?
I have learned to get better every day but also accept more easily that I cannot be perfect. I have learned to identify my priorities well so that I don't have anything to lose. I have learned to be strategic on the long term. When I was in Romania, the plans were always short-term, while now I think as far as the next generation.
You're active in the business as well as in the institutional world. Could you describe working relations in the Netherlands?
There is a big boss, a director, but collaboration is friendly. You can ask anything in any moment of the work process, no matter how childish or unprepared your questioning may be. You don't feel you have to be afraid to ask; quite the contrary, your questions can be challenging for the boss.
Then, you do work here. At the end of the week, you really feel you've been working. In Romania, if we were to make a comparison, a public functionary is maybe paid less but he/she shows no interest. I don't want to generalise and say this is typical of all institutions, I'm just comparing the situations where I've been involved.
What is success to you?
I am successful when I can help someone. If I change something by what I do, I have a great satisfaction, it means I have accomplished something. It is a success idea that needs to be constantly fuelled.
Where do you see yourself in ten years?
I wouldn't want too many things to change. They are fine the way they are, I've learned a lot in the last years and I know I will continue to do so, especially from my mistakes. I can see myself, maybe, with an extended family, a large circle of friends and a more solid business.
What does a more solid business mean?
In a couple of years, I'd like to put the Fetească Neagră brand on the Dutch map, the same way that Pinot Noir or other international brands are known. It's a long journey, I know, and it's not easy. In the meantime, I'd like to become Master of Wine (professional qualification that acknowledges knowledge of the highest standards in the wine industry). This is a process that takes time; for now, I'm on the second level, I have some way to go to the fourth, when I have my final exam. There are only 350 wine masters globally, of which 150 are Dutch, although living in different countries.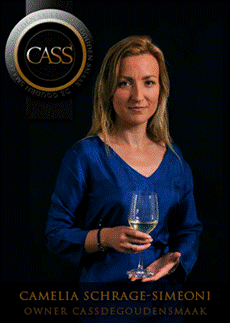 What's your relation to the Romanian expat community in the Netherlands?
When I did my internship at the Embassy, I had frequent contact with Romanians. The only connection dear to my heart is Andrea Teunissen (honorary consul) who does cultural activities with her foundation. Also, Florin Negreanu, whom I've mentioned earlier. For the rest, I have very few contacts. There are many students in Groningen, coming and going. And even fewer those who come and stay. This may be because I live in Groningen and most Romanians live in the Randstad area. Nevertheless, when there is some interesting event, distances do not matter for me.
I don't know if we have a strong community; there's still work to be done.
What's your advice for a Romanian who would like to relocate to the Netherlands?
Do not come here without the certainty of a job; do not go for the idea of first coming here and then searching for a job. Be open, accept that you may not be the best, understand there is a lot to learn, and try to help change the image of Romanians in the Netherlands. Just as important, never forget where you come from. This way, you have more chances to get integrated, get your new roots to grow.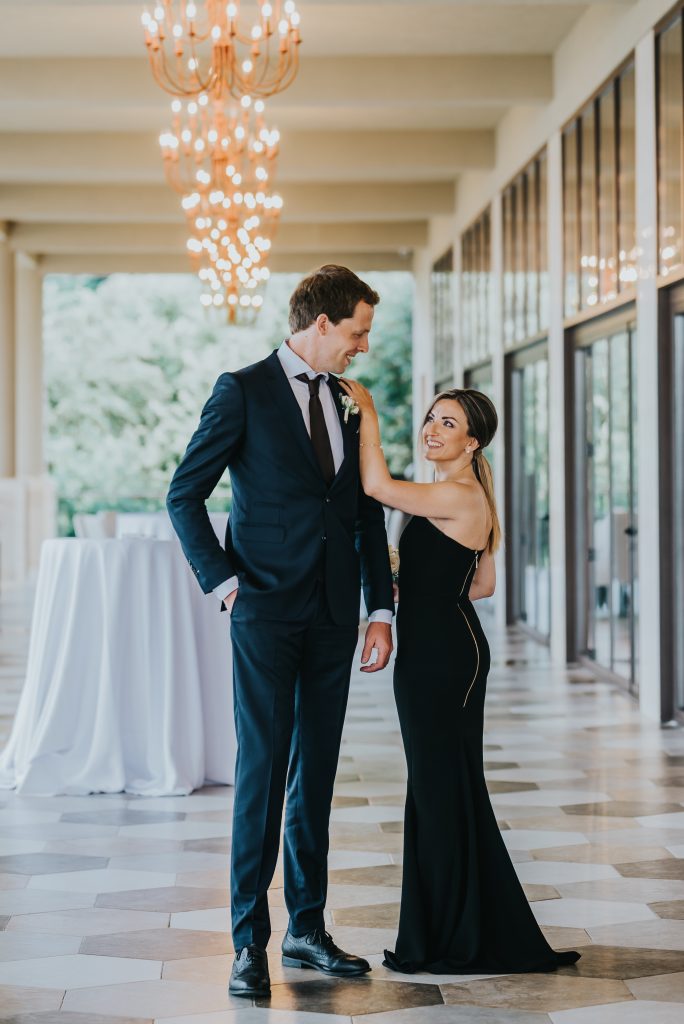 An interview by Claudia Marcu
Translation by Alina Mărginean
Photo-portrait by Cristian Călin –  www.cristiancalin.video
Photos from the personal archive