What brought you to the Netherlands?
I met my current husband while he was on a holiday in Bacău at a disco where I didn't usually go. I was 17 and we've been together ever since. During the first year, he visited me about six times, and that's how I also got to see the country, together with him. After that year, after I turned 18, I moved to the Netherlands. That was in the year 2001. My parents were very brave to let me leave the country, given that I hadn't even finished high school.
What was it like in the beginning for you?
It was very hard. As I said, I hadn't yet finished high school. First, I had to learn Dutch, and it took me a year and eight months to get to a level that would allow me to graduate from a high school in the Netherlands. The beginning was nothing but study, study, study continuously. At some point, our house walls were covered in sticky notes. I would jot down on them how this or that word is supposed to be pronounced and I would stick the notes everywhere. That period cost me so much energy because I had to sit the final exam – eindexamen – together with all the Dutch people. It was very difficult, but I did it! It took me four years in total to know the language at a college level. [Afterward, ed.] I studied international business and foreign languages at the Maastricht University. It got to the point where I was speaking Dutch better than English, so I did my university studies in Dutch. I have to say that I received my graduation diploma in the same building where the Maastricht Treaty was signed.
After a preparatory program at the Maastricht School of Management – which offers higher education programs for those who already have work experience –, I was offered a job there. I spent there the first five years of my career. I'm now working at MECC Maastricht (an exhibition and trade center, ed.), where I'm a business development manager specialized in international fairs.
Recently, we launched a network called Women in exhibitions, which is already getting international attention. It's a network of women who work in the field of international fairs and who want to reach as high a level as possible in this industry dominated by men. When we started this, we didn't think it would be so successful. Now, we're in all the specialist publications. And you'll hear again about this network that has already gained almost 70 registered members in just four months.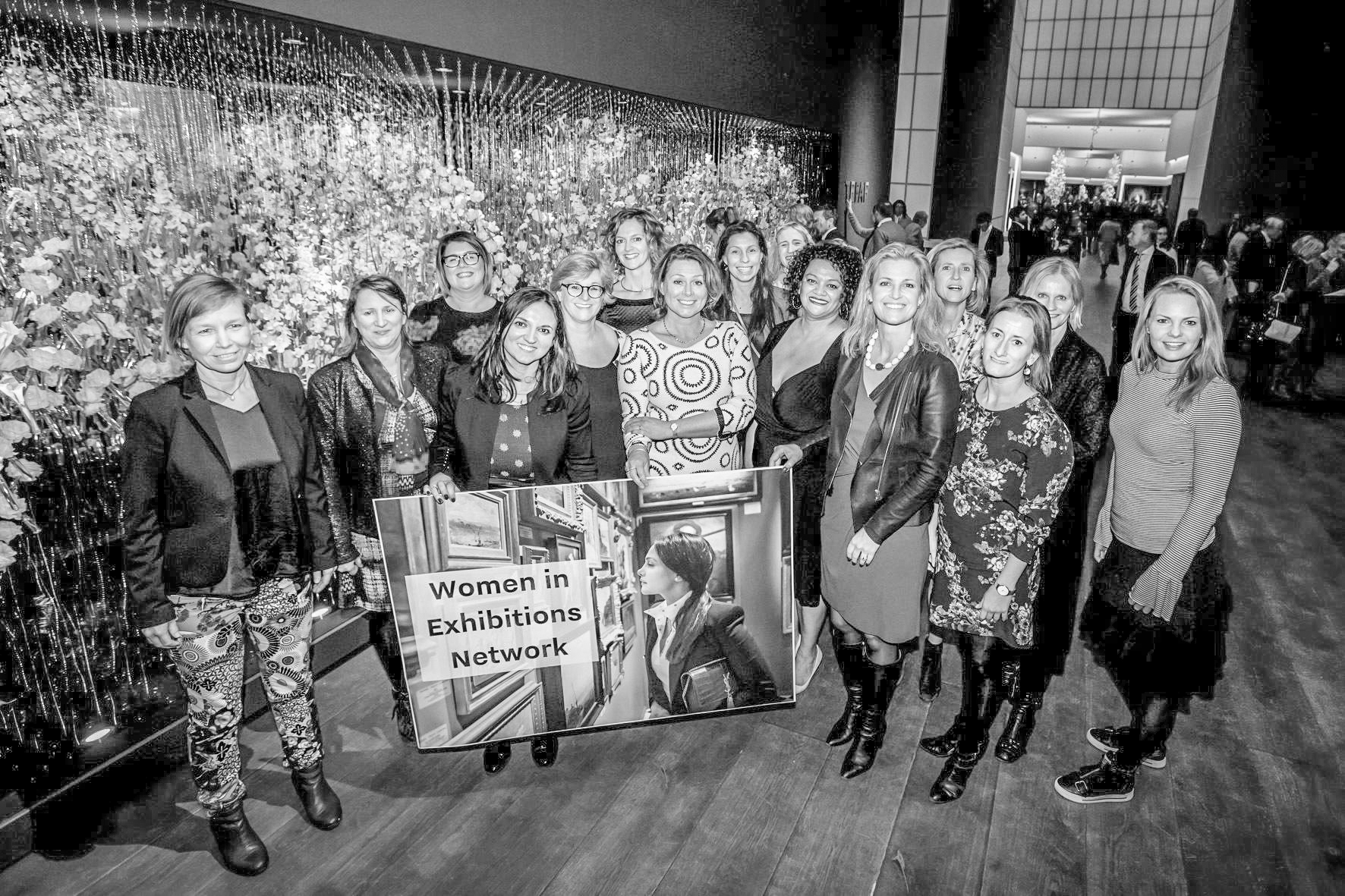 My studies aside, I would say that I found it quite hard to integrate. I don't know what it's like in the rest of the country, but in Maastricht people speak a dialect. So not only did I have to learn the language, but also the local dialect. It's very hard to integrate if you don't speak it. It was hard to make new friends, but it helped that I signed up for all kinds of courses where I met many people. Of course, I was lucky that Maastricht is indeed an international city, where also many expats and foreign students live. My first employer (Maastricht School of Management, ed.) facilitated my access to an international group, which helped me have a social life. On top of that, I was also lucky thanks to my husband, who has a wonderful family that became very quickly my own. They made up for my parents being far away.
Where is home?
When I return from Romania, I have the feeling I'm coming home because it's a home we've created together, but in conversations it often happens that I refer to Romania as home.
Culturally speaking, have you had any shock?
I had a cultural shock after my first year in the Netherlands. When I left Romania, I thought it was an exceptionally beautiful country, after all, it was my home. But, after I returned to Romania after spending a year in the Netherlands, only then I saw the differences. The shock was not in the Netherlands, but when I returned to Romania. It was then when I noticed the grey, dirty, and dusty apartment buildings, when I saw that almost nothing is organized, that it's different than in the Netherlands, where there's a lot of care for the public space.
How do you look back at all these years?
I appreciate that I dared to leap into the unknown and that I managed, in the end, to build my life here. I managed to be appreciated for what I do. I never felt discriminated against [as a Romaian citizen, ed.], I've always felt accepted. At work, I'm somebody that people listen to, someone who communicates in a straightforward way. My manager recently told me that I'm a little too straightforward. Then I told myself "Wow, I did it!" That's a compliment for Romanians who usually go in a roundabout way before getting to what they actually want to say.
What do you like about the society in which you live?
I like it that the Dutch are honest, that they're open towards foreigners, even though sometimes there are also problems, but there's no society without problems. Through my Foundation (Wanna'Help, ed.) I'm also very active in Romania, and I notice how little acceptance there is there of Romani people or of other nationalities. We really must learn to accept other people. This aspect, that everyone enjoys equal opportunities, is what I like about the Netherlands. You only have to work and be honest. It's an open and beautiful country that fills me with energy.
Can you tell me more about your Foundation?
The Foundation is called Wanna'Help and it's committed to investing in the development of Romanian orphans. Up to this point, we have four orphanages in which we're investing in Târgu Mureș, Glodeni, and Bacău. We're helping 80 children. This year, we'd like to reach even 100, and by 2019, 200 children. There are only Dutch people in the Management Board, but the activity of the Foundation is supported also by the Romanian community in the Netherlands.
Our most recent campaign was in Maastricht, at the Maastrichts Mooiste marathon. I was pleasantly surprised to see that Romanian fellows of mine ran together for our country. Together we raised over three thousand euros, an amount that allows us to welcome yet another child into our program. We can change yet another life with this money.
I have to say that initially I didn't seek Romanians, because I wanted to integrate. I avoided speaking Romanian, so that I could better concentrate on learning Dutch. Now, I'm glad I've discovered these Romanians.
What kind of a relationship do you have with the Romanian community in the Netherlands?
I would like to be more active and meet more often with the Romanians living in the Netherlands. I feel more Dutch than Romanian, perhaps because I was very young when I left the country. I've discovered, however, that I miss interacting with people my own age who have gone through this immigration process.
What does success mean to you?
To me, success means seeing every day that a human life is being supported. That Maastrichts Mooiste weekend was a success to me because we managed to bring here a girl from one of the orphanages, to show her that it can be different, a girl who will then return to Romania and will maybe take along some nice ideas from here. Success means seeing happy people around me.
Is Romania in your future plans?
I don't think I would return to live there, but I want to help the country. I have an eight-year-old daughter who is growing up in the Netherlands and I don't think I would want her to move elsewhere. I know what it's like to leave when you're young. Maybe when I retire, I'll spend more time in Romania, but I don't think I'll move there.
What would you advise a Romanian who would like to come to the Netherlands now?
To prepare themselves very well, to learn the language, even before leaving. It's hard to build a future here without knowing the language.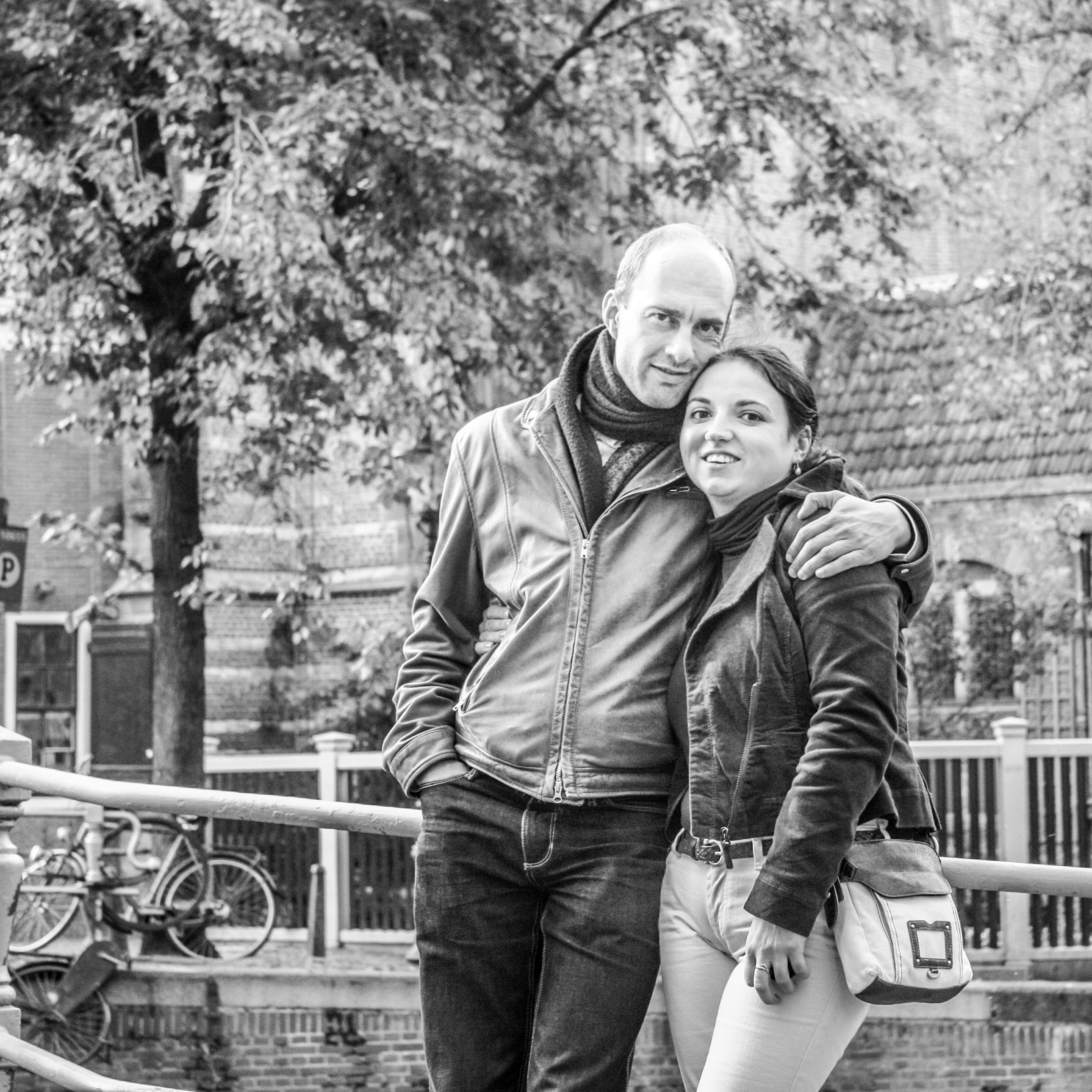 An interview by Claudia Marcu
Translation by Mihaela Nita
Photo-portrait by Cristian Călin –  www.cristiancalin.video
photos from the personal archive