What brought you to the Netherlands?
I first had a business in Romania, a recycling center. It started off really well, with the personnel I needed. The trucks were going everywhere in Buzău County to collect cardboard, plastic, aluminum, recyclable materials. That lasted for only eight months because I was competing with the big shots in Buzău. I couldn't mind my business anymore because I had to take care of the harrassements my employees were subjected to. "Boss, the police pulled me over." "Boss, I'm with the police at PECO [a gas station chain, ed.]." And so forth.
Of course, this made me angry. I closed down the business because I was fighting corrupt people, and I came to the Netherlands. Five years ago, I registered a company here and I got it going. I first had a cleaning company, inspired by some cousins of mine who live in Denmark. I researched what kind of equipment was required, which cleaning products, how the work should be done – because that's also important –, how to clean wood, how to clean plastic, etc.
And, yet, it didn't go very well. Why? I made a big mistake. It didn't occur to me to bring somebody on board who speaks Dutch or even a Dutch person to help me. I didn't do that. I, personally, answered the phone, and as I didn't know the language yet, I spoke in English, which is probably not at a very good level. And it was then when I noticed that I wasn't getting that many contracts. I stopped after a year and I tried to focus on a different activity: exporting Euro IV cars from the Netherlands to Romania, which were selling like hot cakes back then in Romania. This activity went very well, but I felt I wanted something different.
I have a cousin in the Netherlands who works, together with his wife, in Boxtel, at a slaughterhouse. Talking to him, bit by bit, I learned that there are a thousand Romanians who work in that slaughterhouse. I couldn't believe it. I said to myself that perhaps these people may need a Romanian store. And that's exactly what I did.
I opened a store in Boxtel, and just a few months afterwards, we had customers not only from the Boxtel area, but also from Eindhoven, Helmond, Den Bosch, from the entire Noord-Brabant province. We also advertised it, but we were also lucky to be featured in a local newspaper article. A Dutch reporter came over, we talked for a little bit, and the result was a very nice article [NL], with photos and a nice presentation of our merchandise, inviting also the Dutch to come and try our products. One of the questions the reporter asked was about plans for the future. I told him that my wish is to have an entire Muntenia Food chain in the Netherlands, on a north-south axis. I want to have three or four, maybe even five stores, I want Muntenia Food to become a brand.
Everything went very well and this year, on the 4th of February, we've managed to buy out an existent store in the Hague. We now have two stores and they're both doing well. We're pleased.
Let's talk for a bit about the store. What kind of products do you bring for the Romanians in the Netherlands?
Everything that's sold in a convenience store in Romania: alcohol, soft drinks, cold meats – including special requests for Christmas and other holidays, in general –, sweets, spices, borș (a sour liquid obtained by fermenting bran and used to make sour soups, ed.), cabbage juice, sauerkraut, etc. Everything is brought from Romania, including Coca-Cola, because it has a different flavor in Romania, as well as Fanta Madness (grape flavor, ed.), for which there's great demand within the Romanian community.
When people ask a specific product, we do our best and bring it. For instance, someone in the Hague asked if it's possible to market Carmol (a type of massage lotion, ed.). I inquired and I found out it's not a problem, so now we're also selling Carmol. It's on the shelf right next to the rubbing alcohol that's also imported from Romania. But it's not always possible to bring a product, because if it's perishable, it's more difficult to transport it.
How do you look back at these five years since you've been in the Netherlands?
These past five years it's been heavy, very heavy, but beautiful. What we do is not easy work, even if it's not heavy physical work, like pickaxing. It's a very stressful job, we work directly with Romania and we come up against the system back home. Many times, people in Romania don't keep their promise as it's done here. If I'm expecting goods tomorrow, I might be in for a surprise and see them arrive two days from now.
But, for the rest, I feel good in the Netherlands. I can't say I'm fully integrated in the Dutch society, I'm still learning the language. I can speak fairly OK and I can read, but I can't really carry a conversation only in Dutch. Maybe with my neighbor I stand more chances of practising the language, I'll invite him to a Romanian barbeque.
Here, people are as good as their word, it's a super fair system, which should be implemented also in Romania. What do I mean by this? When I started my business in Romania, there were certain laws, like the 16% tax on corporate profits. After two or three months, there was an emergency decree that introduced a 3% tax on income, which was really bad for a merchant.
Here, in the Netherlands, the situation is very simple: you start off with a business plan for as many years as you want because things are cast in stone. We know there's a progressive tax rate, we know everything we need to even before we begin doing business. And then, you can organize yourself really well. On top of that, there are also advantages. Here, the tax authorities are no scarecrow. If I don't have enough money to pay an invoice they sent, I'll call them and tell them I'd like to pay in installments and they'll ask how much I can pay. Nobody pressures you, nobody hoaxes you. Of course, if you abuse the system, then things change. Not to mention that you can register a business in just three minutes.
What does success mean to you?
To me, personally, to be successful means being respected by those you come into contact with. When you are respected, that means you're a successful person. To others, success probably means having a bank account with a couple of millions in it, but I don't think about something like that.
Of course I left home to make money because that's what it's about, Romanians want to own houses, to build houses for their children, to send their kids to school. I came here to make money, so that I can offer my two daughters a better life. And from that point of view, I'll probably be completely successful when my daughters will reach that point in their lives where they want to be and they'll say "Thank you, dad!".
In fact, I think it's not even nice to say that I'm a successful person. I'm a kind-hearted man. That's what I think and hope. The innovators, the mathematicians, the physicists, they're the successful ones, not us, traders.
I don't even know if there's any point in asking, but what kind of a relationship do you have with the Romanian community in the Netherlands?
Yes, it's true that 90% of our customers are Romanians, but it's relative. There are Romanians who have been here for many years, they're settled here and they think pragmatically, they look out for themselves and they try to give fair advice to those who are coming now. Whenever I look at the Romanian groups on Facebook, I can immediately tell from the comments who's been here for many years and who's come more recently and seems to think they know everything from politics to sports and fashion. If anyone from Romania asks for advice on what to do if they come to the Netherlands, the pettifoggers will immediately say "Stay there!", "There's no milk and honey flowing here." They'll say all kinds of petty things, anything but what the person is interested in, meaning: bring money with you so you can rent a house, look for a job in a trade that you know, you need to speak English very well, and if you know also a little bit of Dutch, all the better. In other words, give the man some proper advice. I'd like us to be more united, to be a true community.
And so you've answered also the last question: what would you advise a Romanian who would like to come to the Netherlands now?
Yes, I already said that they should speak English, at least. Then, they shouldn't come here and think they're entitled to everything. A Dutch-speaking person will always be given priority in getting a job. And they shouldn't come here with that Romanian mentality, saying "Nevermind, this will also do." because – and I say this with the utmost responsibility – they'll lose. They should be dignified and responsible.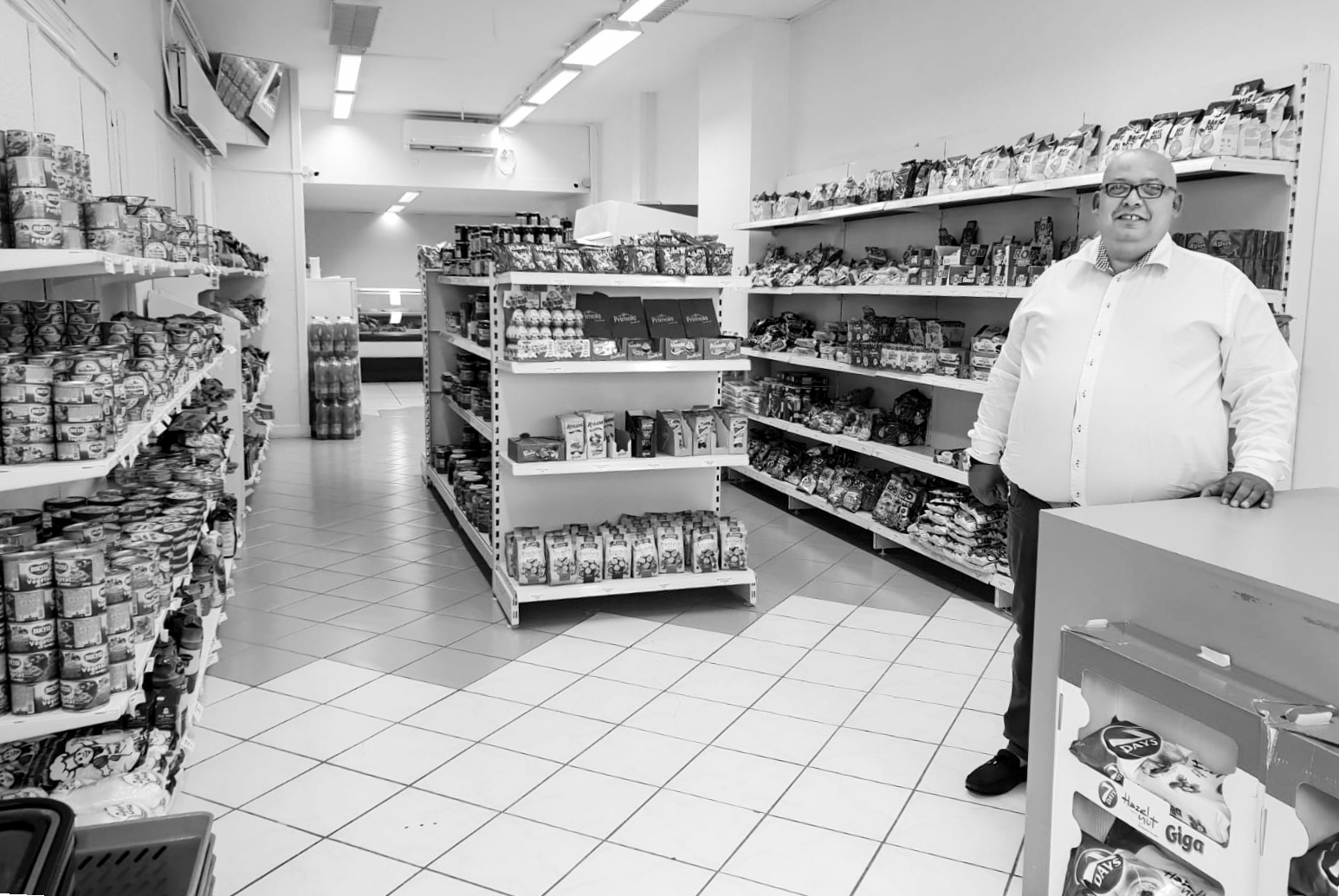 An interview by Claudia Marcu
Translation by Mihaela Nita
photos from the personal archive, edited by Alexandru Matei
Photo-portrait by Cristian Călin –  www.cristiancalin.video