What brought you to the Netherlands?
I came to the Netherlands in August 2015 to continue my studies, to do a master's in chemistry, to be more precise. I got my bachelor's in Timișoara, in Romania, and I wanted very much to see what it was like elsewhere, to have also other experiences. I chose the Netherlands. I knew it's a very open country, but also the study program seemed very interesting.
How was it in the beginning?
It was both difficult and easy. It was easy, because I already knew English and it was easy to communicate in the international environment in which I found myself. It was hard, because I was alone in a new country, without friends, without my family, I felt a bit lost in the beginning. Fortunately, I adjusted pretty quickly. In the student house where I lived, I met many colleagues from other countries who were in the same situation and these people slowly became my friends. On top of that, I tried to integrated somehow in the Romanian community in the Netherlands and I managed to do this through the Dutch branch of the League of Romanian Students Abroad (LSRS).
And not only have you found the League's branch in the Netherlands, but you also got involved in its activities.
Yes, I was very drawn to volunteering. For three years, I was also a volunteer at a student organization at the university in Timișoara. When I found the Students' League, I had the opportunity to get involved in many volunteer activities, in many new things, in fact. I'm a chemist and of course I feel at ease in my field, but the League offered me to be responsible for marketing and social media, about which I hardly knew anything. With the help of the League, I managed to learn very quickly and to do a good job. That's why I always recommend volunteering, you always learn something. It's helped me develop personally.
On top of that, through the League, we've managed to develop the Romanian student community in the Netherlands. The League helps newcomers integrate, find their way, and thanks to the events that are organized, the students get to know each other better. For instance, we celebrate National Day together. But we also organize professional development events, we try to meet with Dutch business representatives.
Your student days are behind you, now, and you've joined the workforce. What was the transition like?
Since last year (2017, ed.), in September, I've been working as a chemical analyst at the University of Leiden. In a way, I'm still in the academia. I was very happy that I managed to finish that master's that I came here for. It was a good result for me and I'm proud of it. And I'm even more happy that I managed to join the workforce here, in the Netherlands.
The transition was very interesting. Because it's an academic environment, there aren't strict rules like in a multinational, for instance. Everything is more flexible and this has helped me a lot to integrate.
What have you learned from the Dutch society?
I would say that I learned to be punctual, much more than I used to be. It's well-known that the Dutch are punctual, it's a rule that they follow, generally. Then, the Dutch are also very straightforward and this is something I'm still working on. Even though I've been living here for three years, when I want to say something, I still do it in a roundabout way, in the Romanian style. I learned to be much more open.
What do you dislike here?
Honestly, I don't know if I can answer this question. Of course, there are things that are good and less good, but for the time being, I can't say that there's something I dislike. Or I haven't discovered it yet.
In other words, your decision to come to the Netherlands was a good one.
It's not long ago that I actually thought about this. When I look back at these three years, I really do think it was a very good decision. In fact, it was one of the best decisions I could have made. I've developed both professionally and personally. I've grown, and the Netherlands has helped me in this process.
Where do you see yourself ten years from now?
Even if I live in the Netherlands, home, to me, is in Romania. Ten years from now, I'd like to be back in Romania. I would very much like to go back home. I left thinking that I'd gather knowledge and experience and then I'd return to Romania, to help improve something there. For instance, I'd like to change something in the academia, people should be more open to new ideas. And if something is not going well, we should try to find a solution together, instead of having an attitude along the lines of "I'll pack my things and go." Returning home is a project I'm working on and that I hope to see come true in the next ten years.
What does success mean to you?
To me, success means doing what I like. Success doesn't mean something material. And I can say that right now I'm a successful person. At the end of the day, I'm satisfied and at peace that I'm heading in the direction I'm aiming for. I think everybody should see success this way.
What kind of a relationship do you have with the Romanian community in the Netherlands?
Through the branch of the Students' League, I got to know even more Romanians from the community in the Netherlands. Somehow, I feel integrated here, because I've met so many people with interesting stories and I've been learning a little bit from each and every one. I'm learning from my student colleagues, as well as from the ones in the business world here. I think anyone that moves to a new country should keep in touch with the community in which they're rooted.
You're not as involved anymore in the activity of the Dutch branch, instead you're more involved in that of the National League of Romanian Students Abroad, LSRS.
Yes, now I'm the vice president of LSRS and I'm very busy with developing all the branches. We have 39 branches worldwide, including in Australia and New Zealand. Together, we're trying to develop the Romanian student communities in all these countries.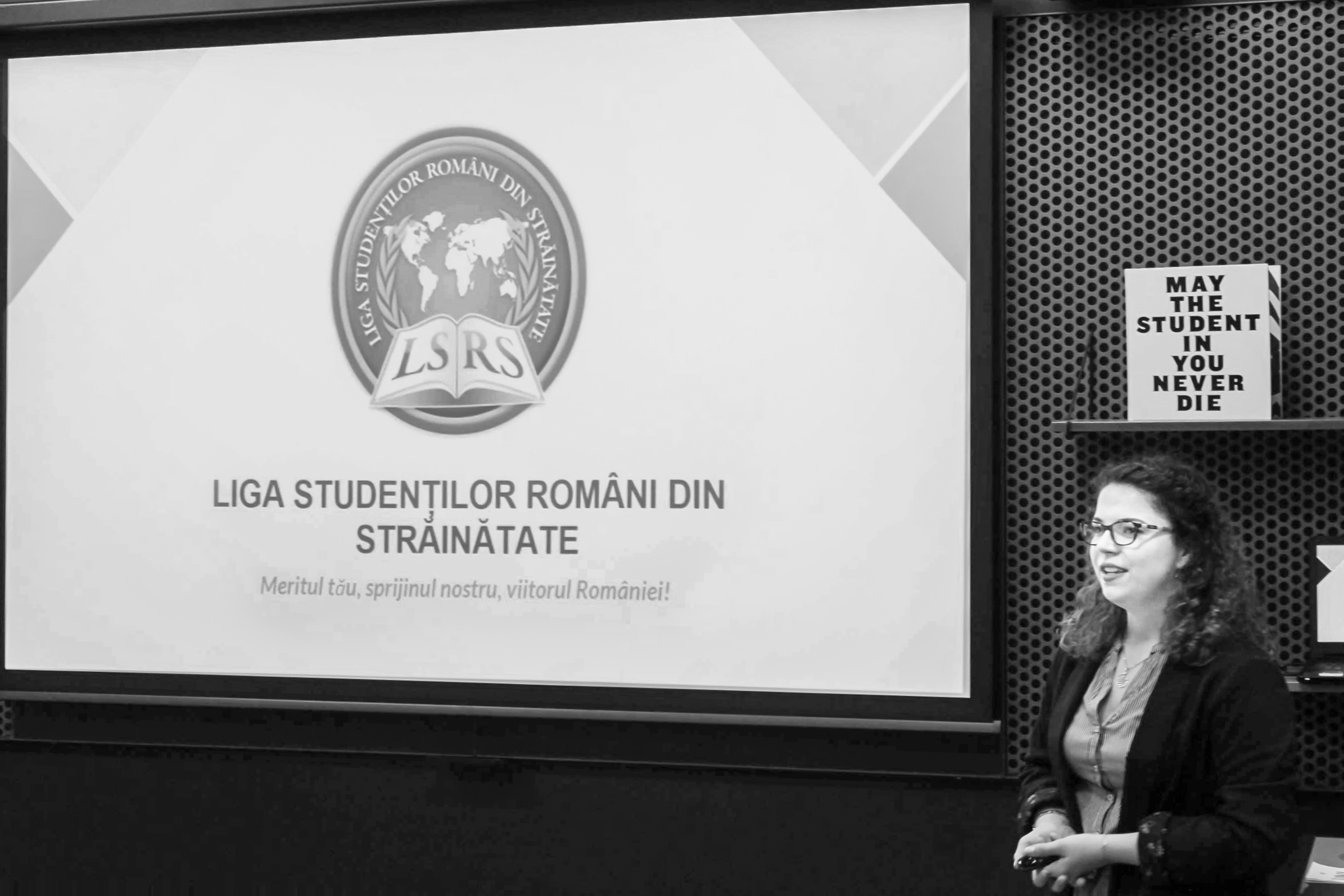 Do you see any difference between you, as a former student in the Netherlands, and your colleagues in other countries?
I think everyone is learning something from the country where they live. I've adapted to the Dutch culture, I'm more straightforward, better organized, although I can't say I always have a fixed agenda. And I see how other colleagues have adjusted to their life in France of Italy. If I've learned how to be more straightforward, a colleague from France, for instance, is less so, he'll try to express himself in more roundabout way.
What would you advise a Romanian who would like to come to the Netherlands now?
Whether a student or not, I think it's very important to be prepared. Meaning, they should know where they're moving, they should prepare ahead for everything that a move entails – accommodation, a job –, they shouldn't come just like that, "lost in space." Another piece of advice: be open to new opportunities, open to meeting new and different people.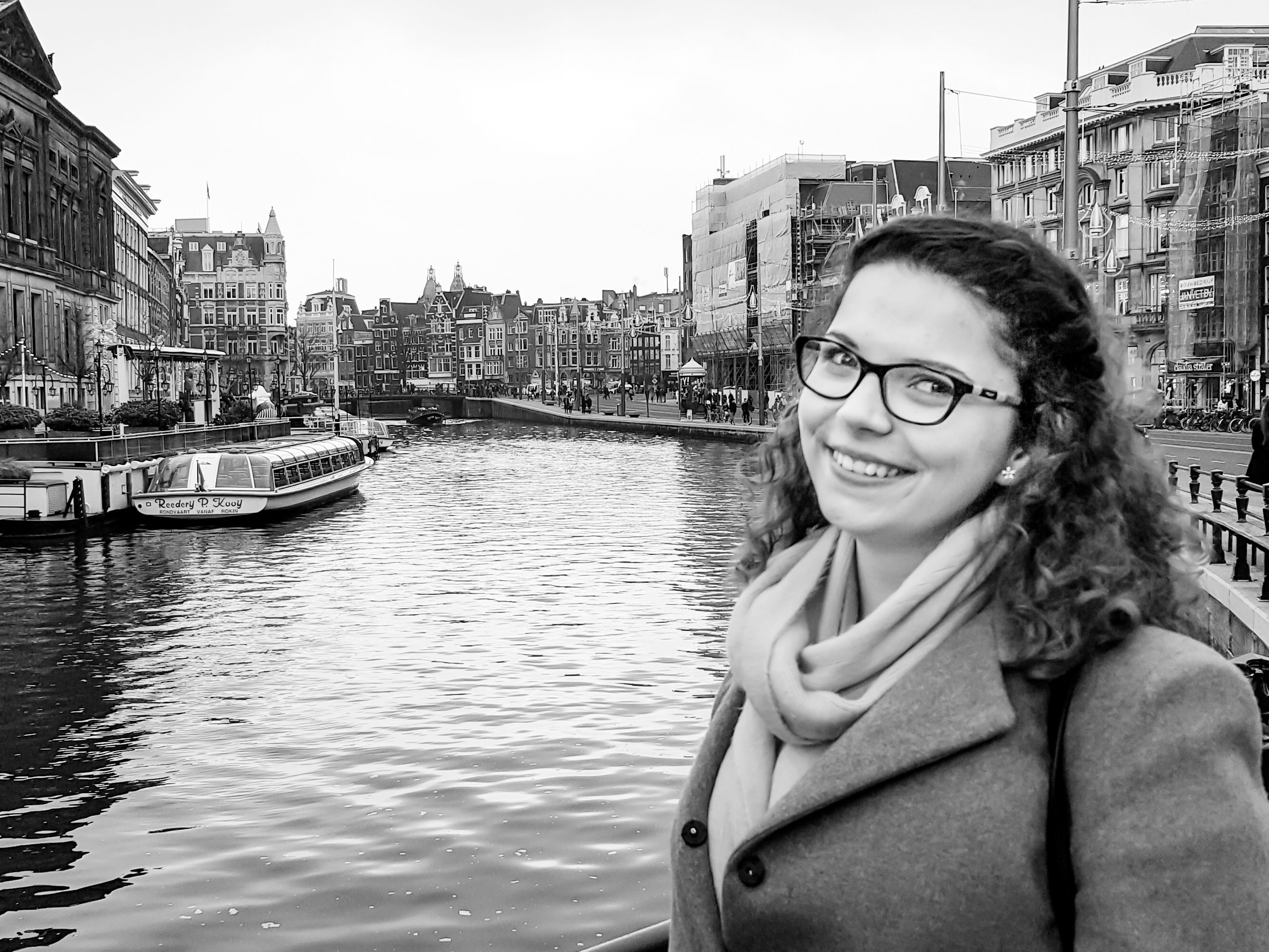 An interview by Claudia Marcu
Translation by Mihaela Nita
Photo-portrait by Cristian Călin –  www.cristiancalin.video
photos from the personal archive, edited by Alexandru Matei